With Edge Microsoft removed the possibility to follow RSS feeds directly in the favorites toolbar. In this guide we'll show you how to bring back your feeds and add an RSS feed reader for Microsoft Edge.
Microsoft Edge is the default web browser for Windows, and the successor to Internet Explorer, one of the most used browsers in history. With the release of Edge, Microsoft made their signature browser available for Mac and Linux as well.
It's a privacy and speed focused browser, with a clean and intuitive user interface. With their add-on store it's also highly customizable for your needs.
What are RSS feeds? RSS is a great way to follow when sites publish new content for you to browse.
In this guide we'll be showing how to re-enable RSS feed reading for Microsoft Edge.
How to follow feeds in Microsoft Edge
1. Visit the Microsoft Edge Add-on store: https://microsoftedge.microsoft.com/addons/Microsoft-Edge-Extensions-Home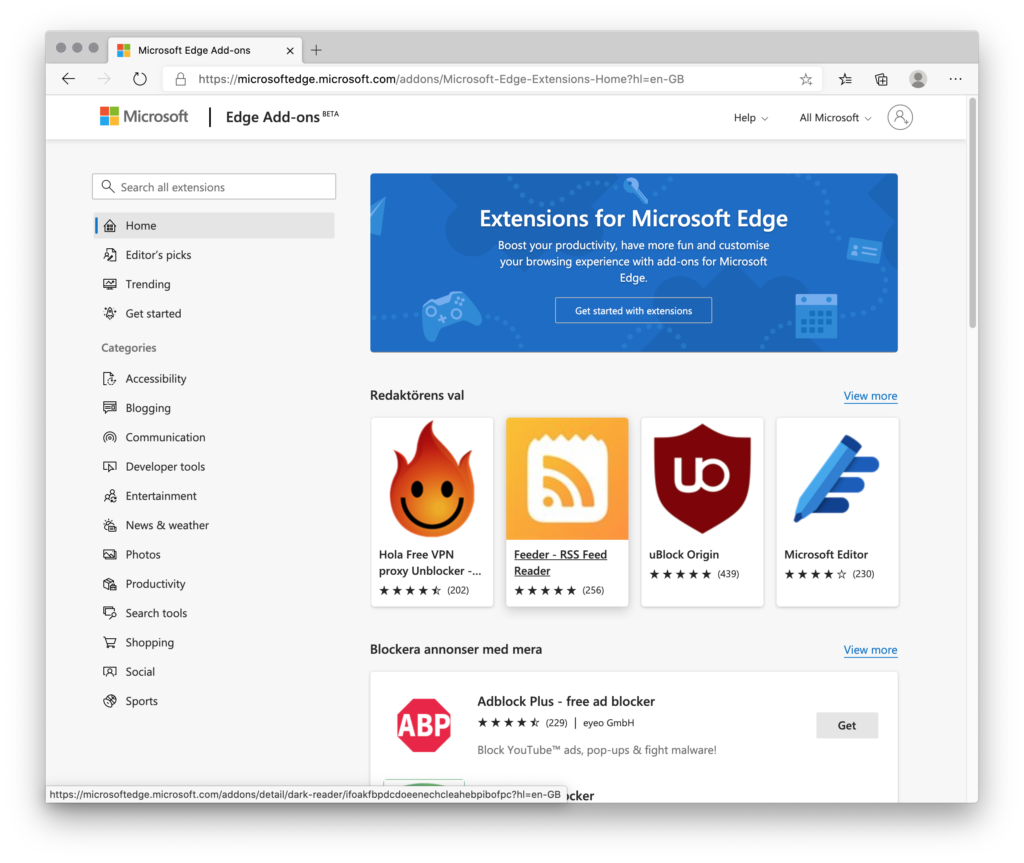 2. Search for "rss feed reader":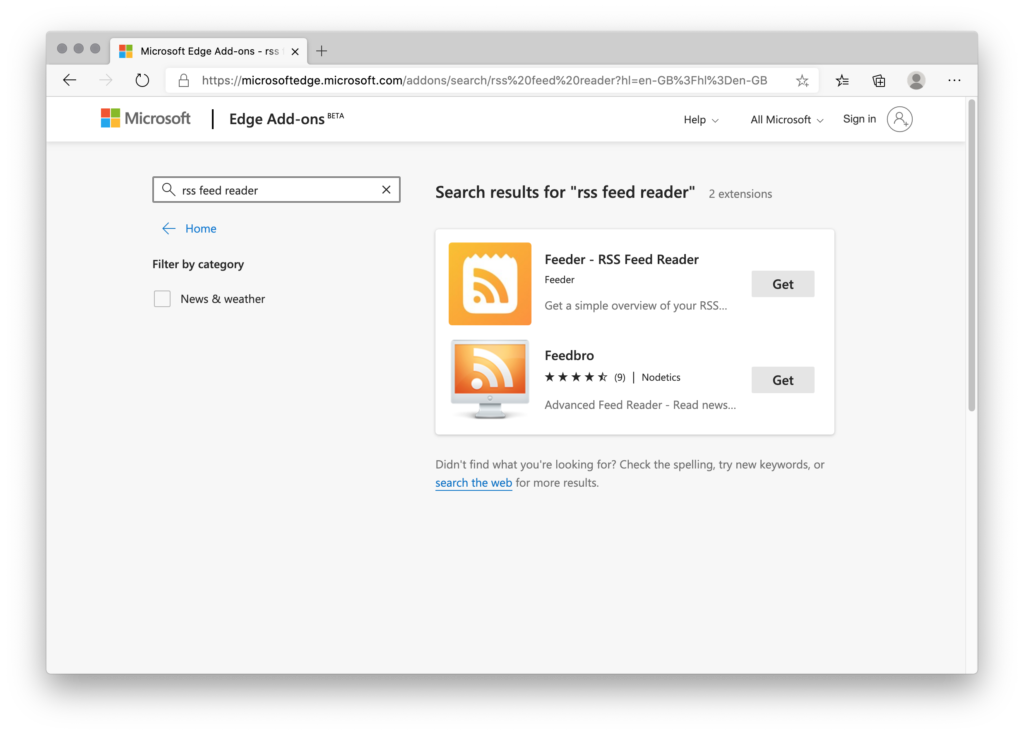 3. Click "Get" Next to "Feeder – RSS Feed Reader", then Confirm by clicking "Add Extension"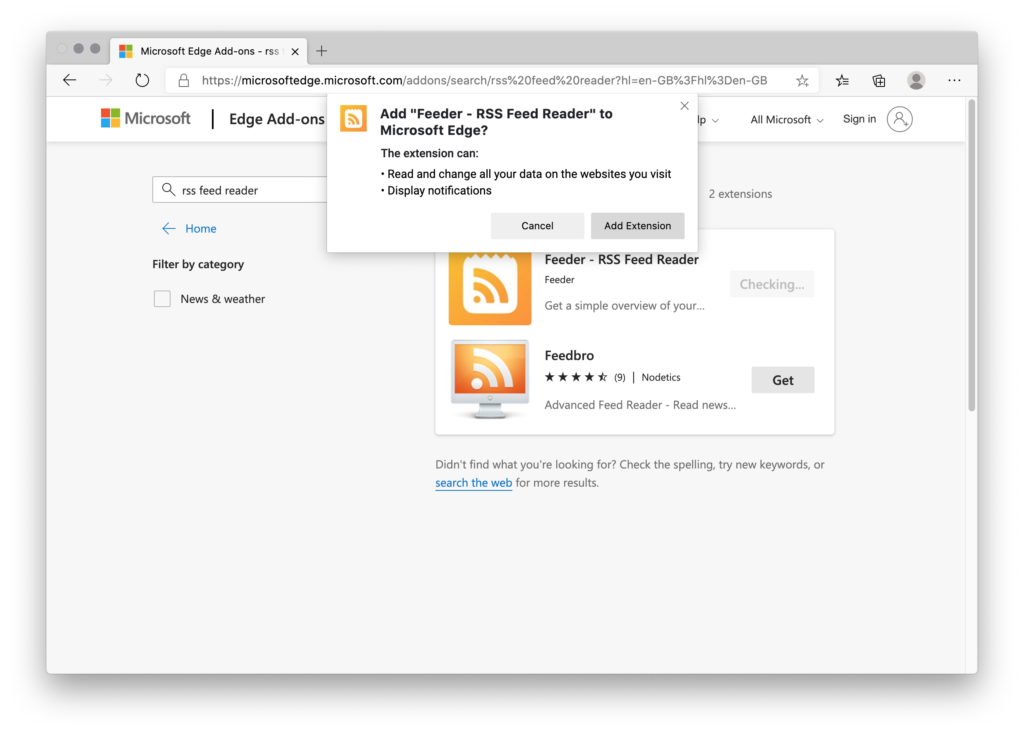 4. Setup your feeds: Search for feeds one-by-one, browse the library of sites or import feeds with OPML.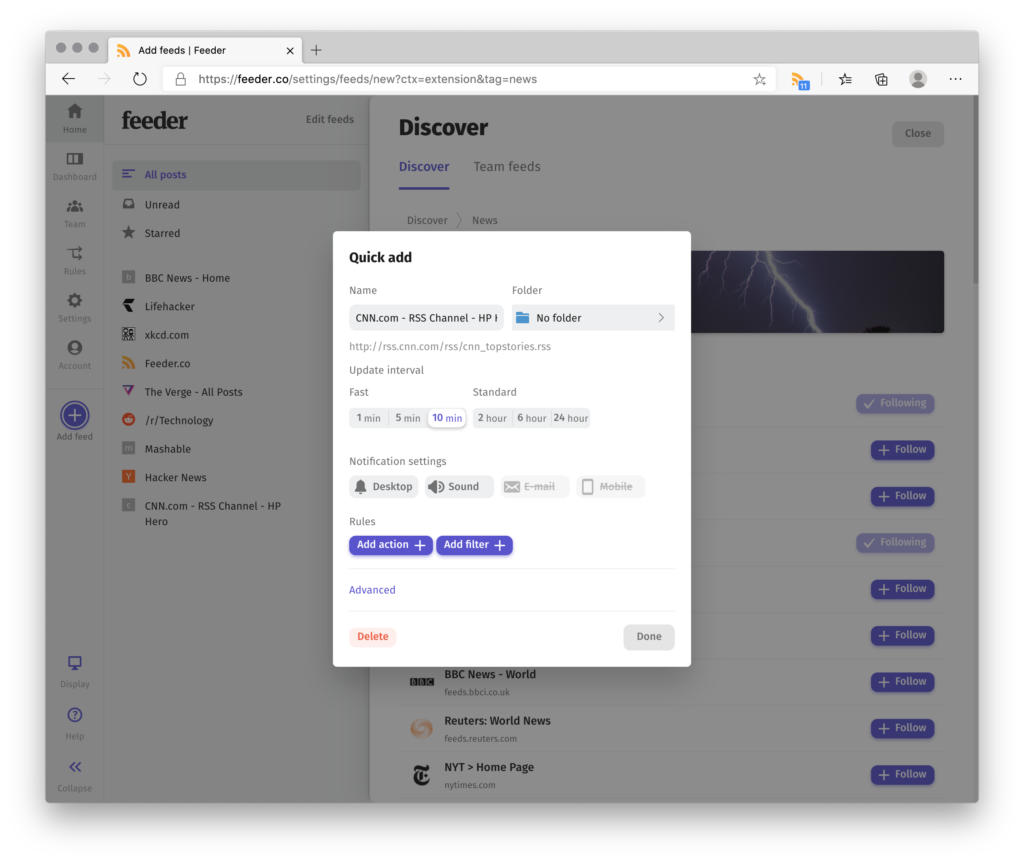 5. All set! Now your feeds are available for a quick glance at all times in the toolbar: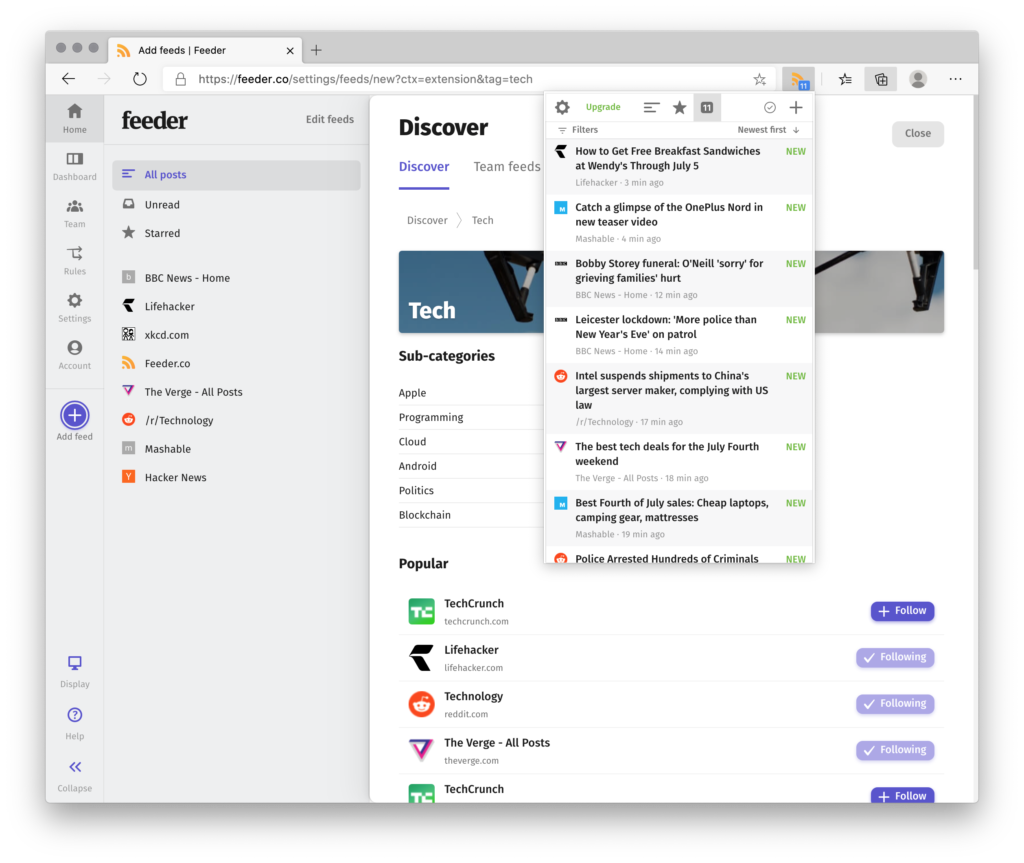 That was easy right? With Feeder there are a ton of things you can do to that the old live bookmarks for Internet Explorer didn't have.
Whenever something new appears in your feeds, the unread count will increase in the toolbar icon.
When you visit an RSS feed, you will be prompted to follow it directly and easily.