In this article we'll collect some tips on what to do ff your feeder extension is stuck in a perpetual loading cycle.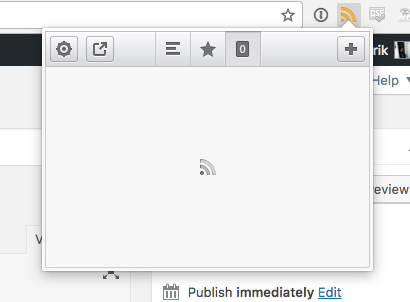 Step 1. Restart your browser
Sometimes feeder can get stuck when your browser starts, and not start correctly. This is usually fixed by a quick restart of your browser.
Step 2. Contact us
If your feeds still aren't loading you can contact us and we'll take a look and see if we can find anything. Our e-mail is as always [email protected].