Have you opted to receive notifications for new posts? (Sometimes called alerts, pop-ups, desktop notifications, push notifications) You know, these things:

And did you stop receiving them all of a sudden?
In this guide we've collected some common reasons for this.
Step 1. Ensure your notification settings are on
The best place to check is the Notification settings page: feeder.co/settings/notifications (works both on mobile and desktop)
Check that the correct setting is on for the feed or feeds you wish to receive alerts from.
Here's what each setting means:
Sound – On desktop, a small ping sound is played when a new post is received
Desktop – Push notifications for desktop only (the one pictured above is a Desktop notification)
iOS/Android – Mobile push notifications for logged in mobile devices
E-mail – (Pro only) Get an e-mail whenever a new post is found by Feeder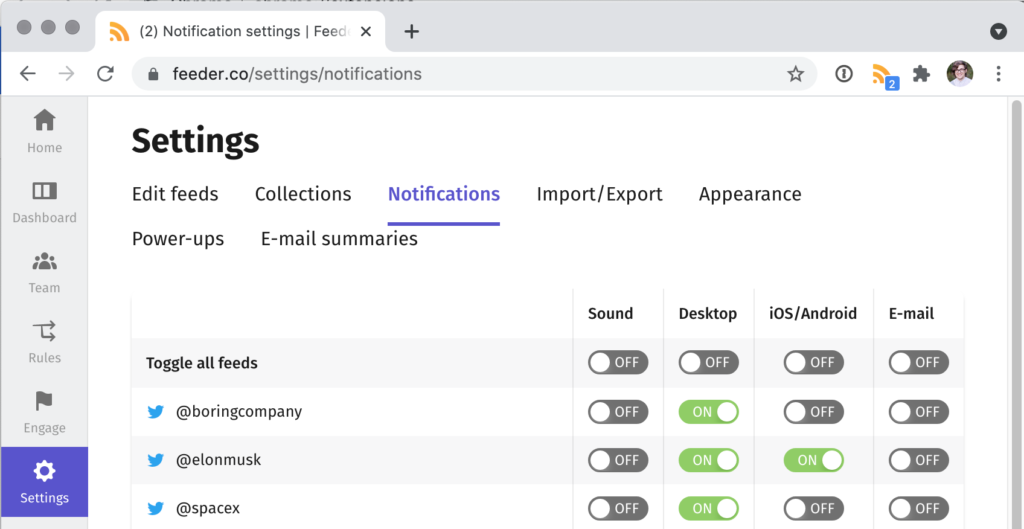 Step 2. Check that the feed is updating correctly
Is the feed you want to receive from updating correctly? Go to that feed in the feed list and check the most recent posts. In this example the latest post was from 53 minutes ago, meaning I should have receive a notification 53 minutes ago.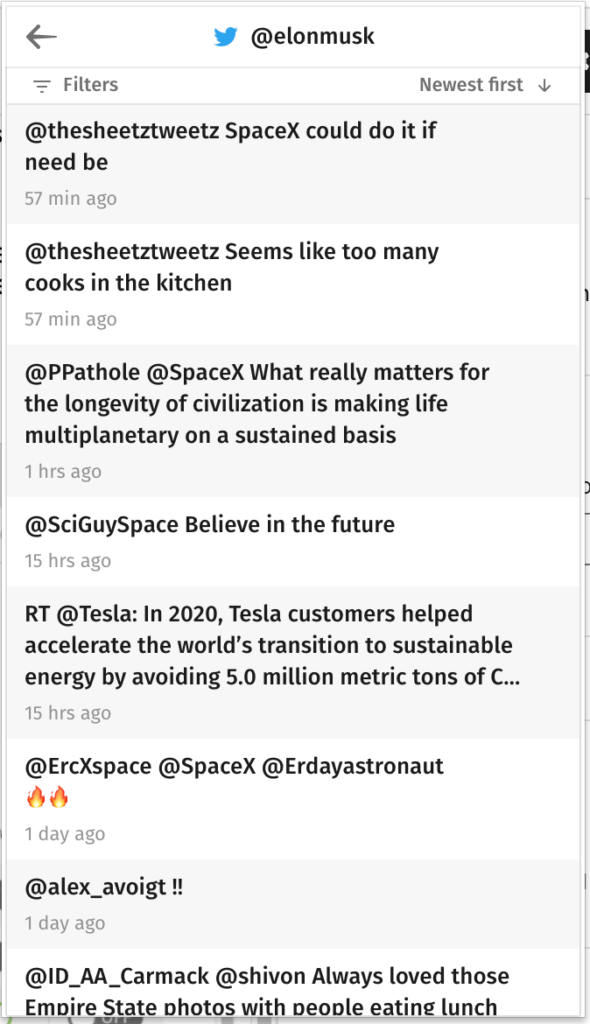 Here is a feed that hasn't received an update in 3 years. If you know there are new updates but they are not visible in Feeder, we recommend you contact support@feeder.co so we can check if the website is down or not working with Feeder.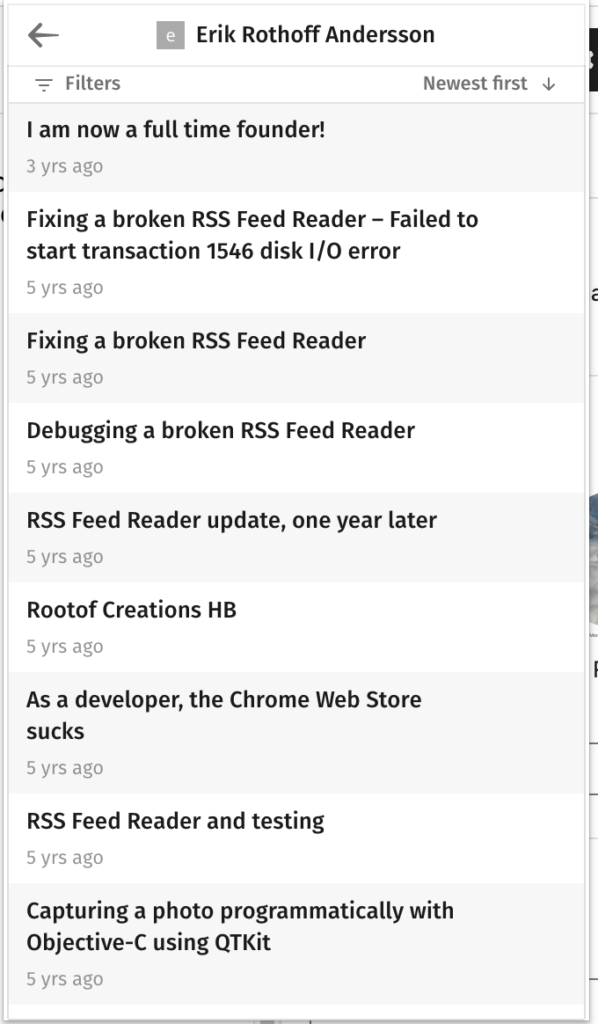 Step 3. Ensure that notifications display from other places
To test that notifications are actually working on your computer, you can use this page that we built. Test notifications here. Press first "Allow", then "Send test". Did you see a notification? If not, continue on.
Step 4. Check your operating system settings
Windows
Type notification on the Windows search bar and select Turn app notification on or off.
Click on Notification & action, check the settings, scroll the down mouse and turn on the Chrome notification.
Mac
Check in System Preferences if your browser is allowed to display notifications.
For Chrome this would look like the following:
Press the Apple in the top right corner, then System Preferences: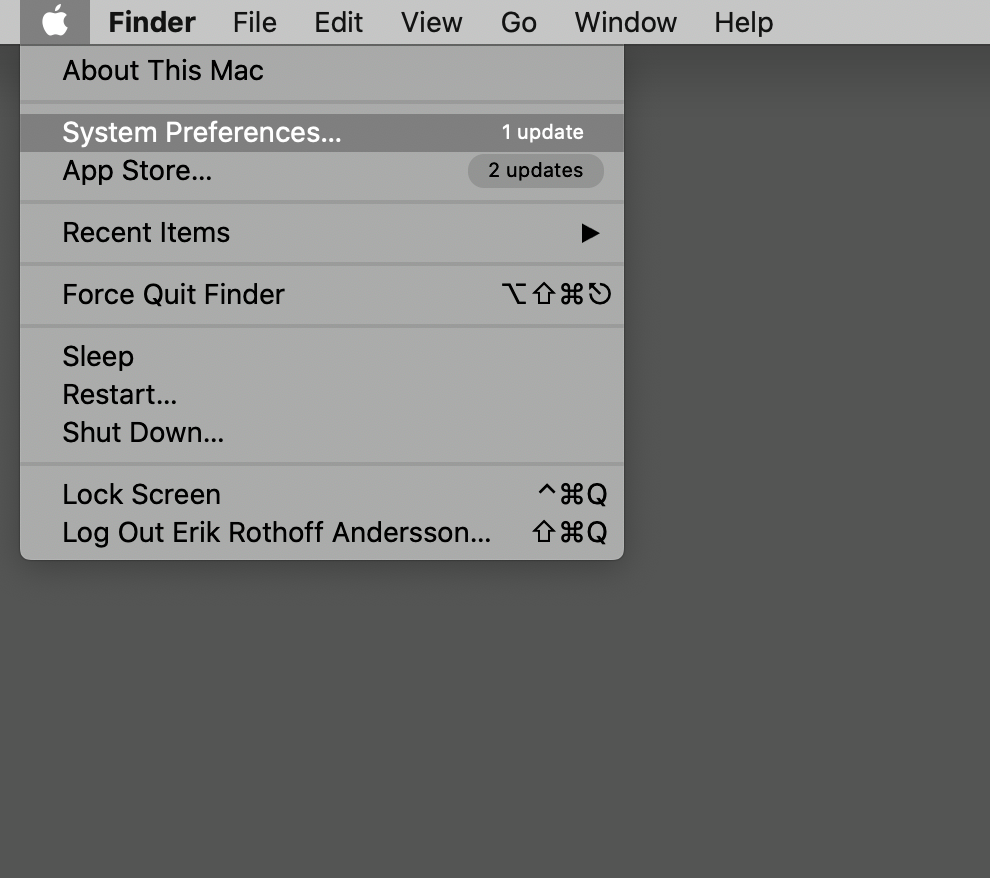 Press "Notifications", then scroll down to your browser of choice (Chrome, Firefox, Microsoft Edge):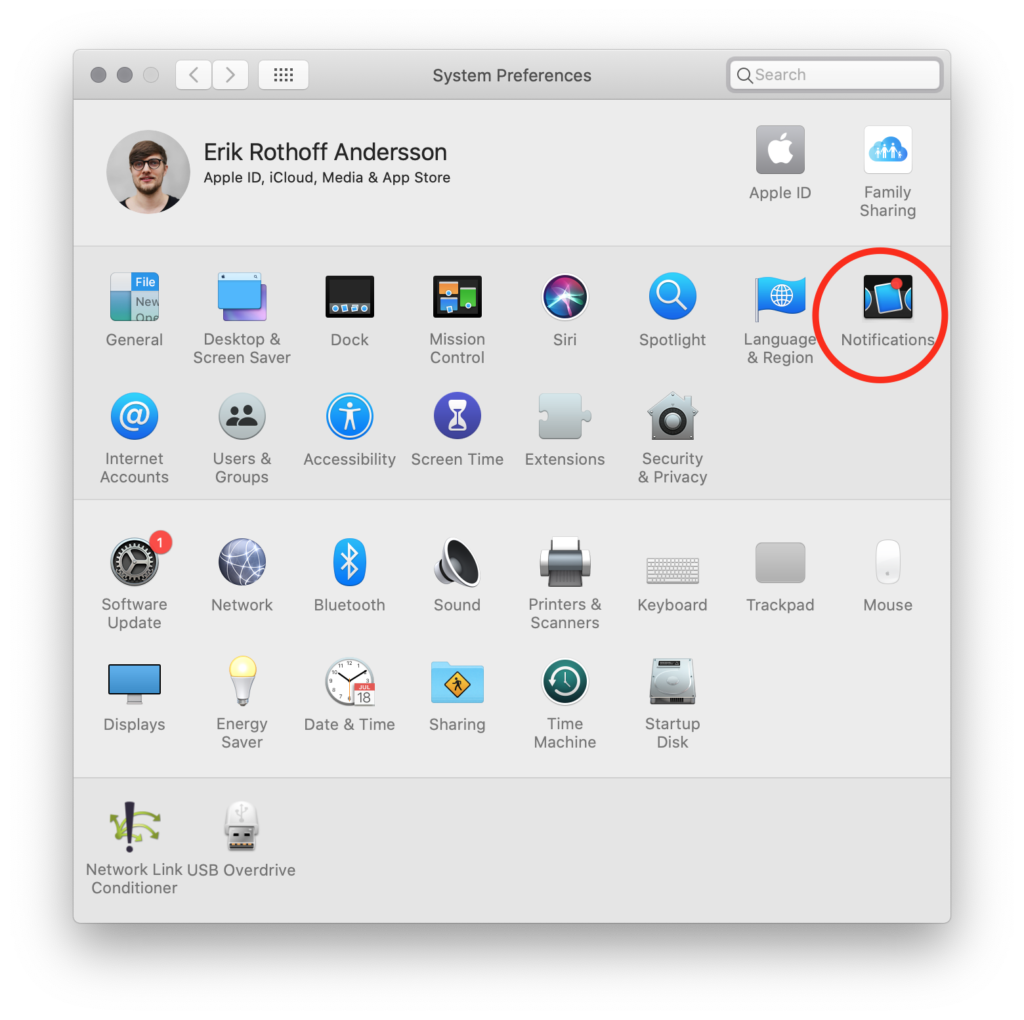 Ensure that the setting "Allow notifications from Google Chrome" (Or browser of choice) is set to ON:
Also note that there are 2 entries for Google Chrome in the list to the left. Make sure both are set to ON, just to make sure.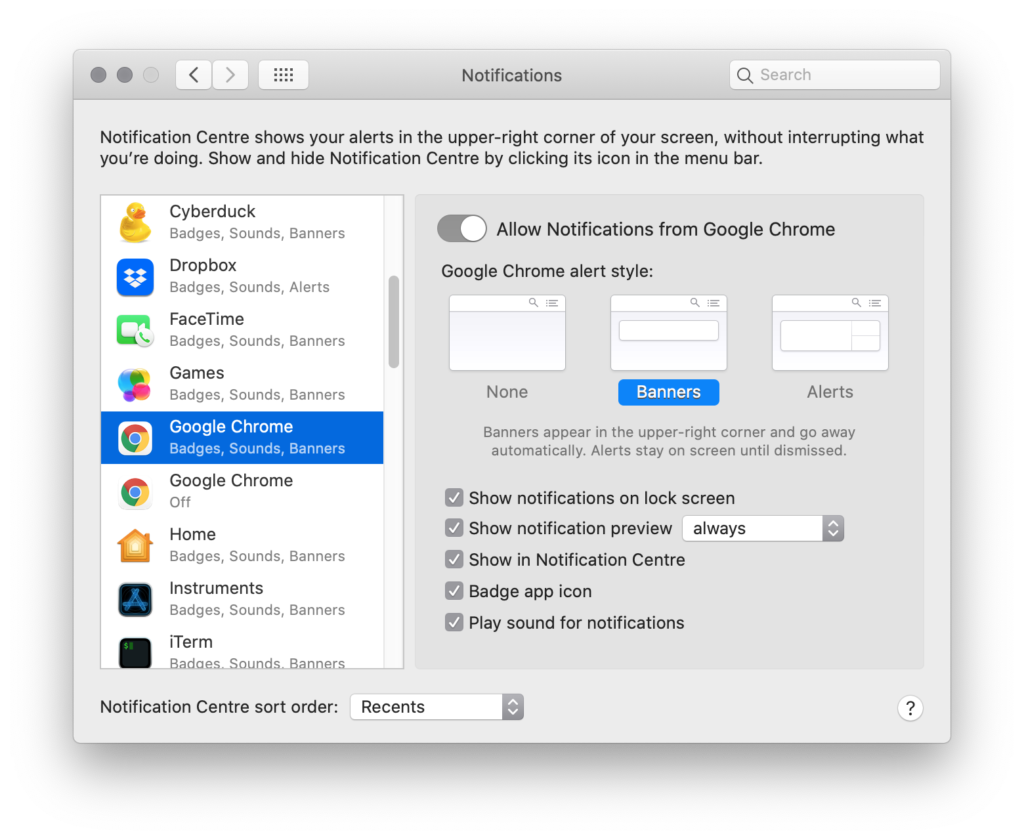 If it was previously OFF, set it to ON and restart Chrome.
Make sure Do not disturb is OFF
In the menu bar, press the "Moon" icon, and make sure that the setting "Always on" or a similar setting is on.
Still not working?
Please contact support@feeder.co.
iOS / iPhone / iPad
Please contact support@feeder.co.
Android
Please contact support@feeder.co.