Some websites do not support RSS, but that's ok! In most cases, you can create a feed out of that website yourself using our Any Website tool. Below is a guide on how to get started:
Step 1. Click on "Add feed" and choose "Website" as a source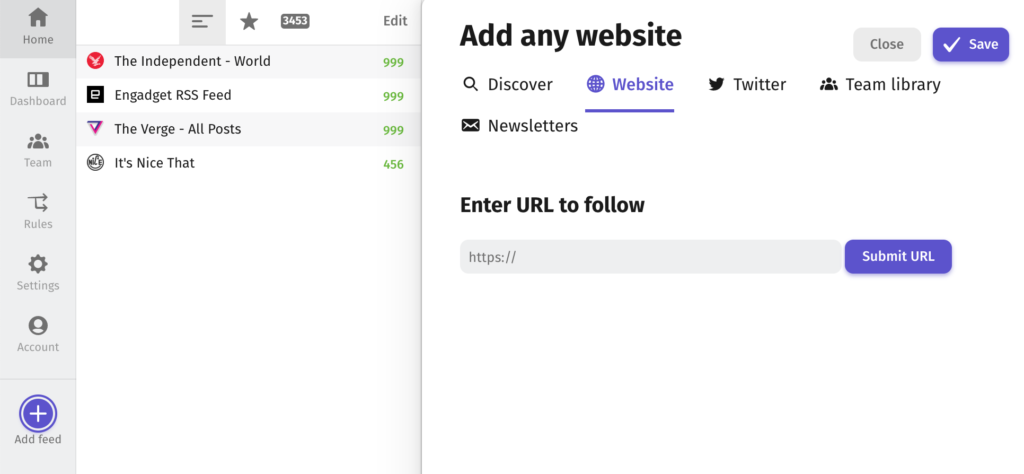 Step 2. Enter the URL you wish to follow and submit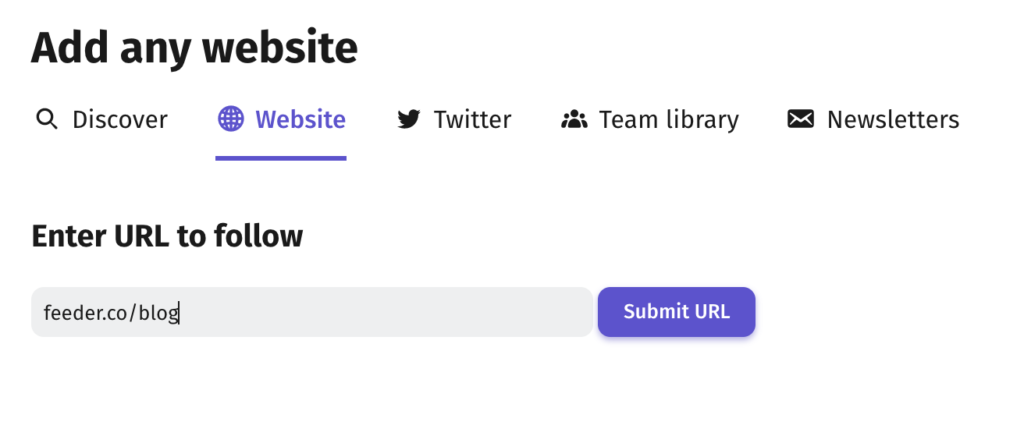 Step 3. Pick the element on the page you wish to monitor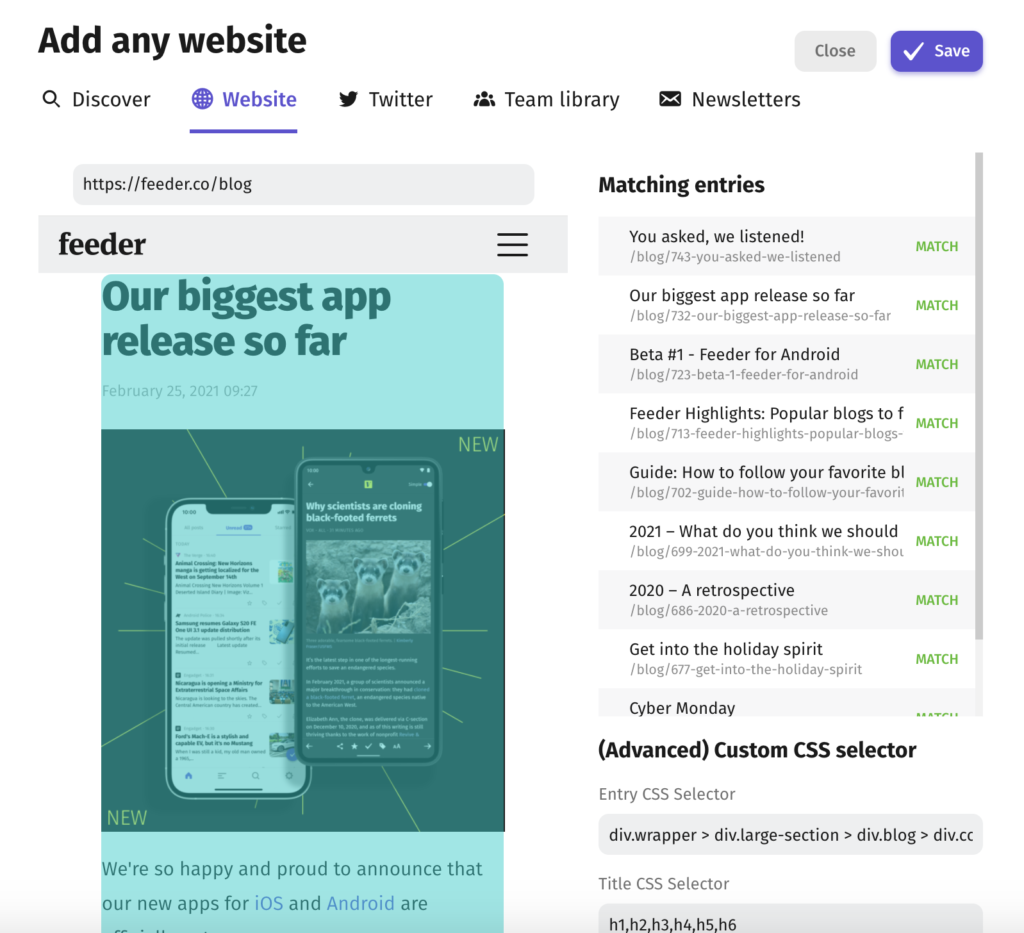 Step 4. Name your feed, add filters, and everything else
The final step is to simply choose the options you would regular choose on a feed. You can add Rules (actions and filters), rename the feed, set update interval and more.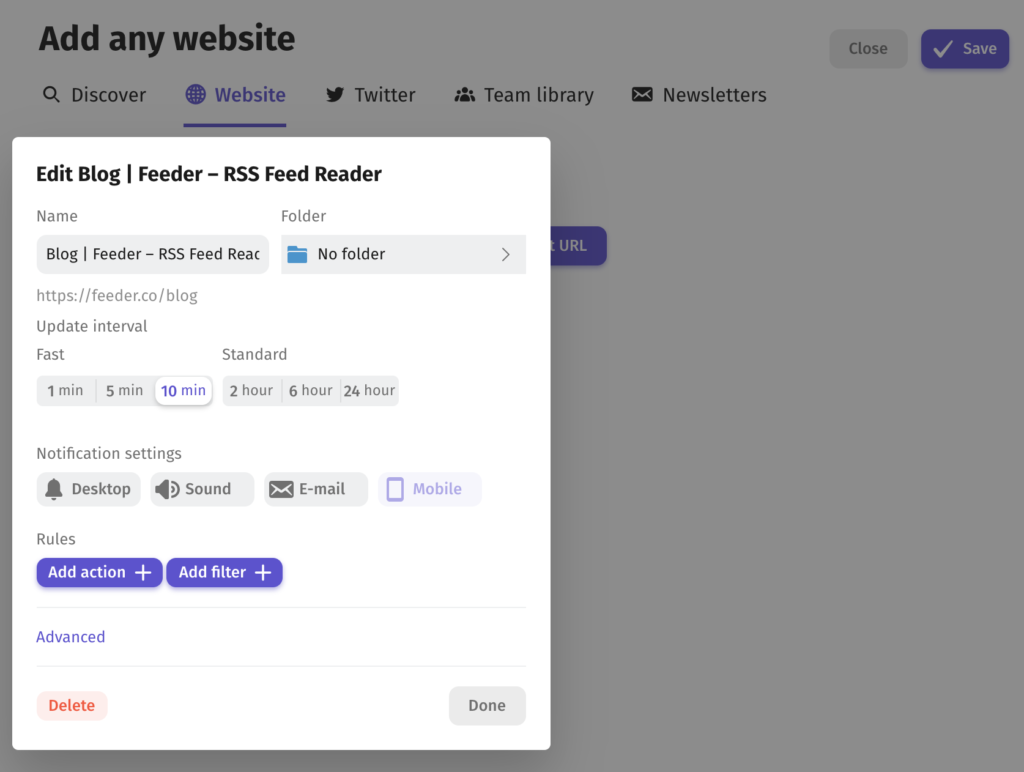 Limitations
Due to the nature of how this works, there are some limitations imposed. "Any website" feeds may not set a lower update interval than 5 minutes. If the webpage is rendered by JavaScript, Feeder won't be able to crawl it. Feel free to contact us with your questions at support@feeder.co