Feeder Teams is the perfect tool for you and your co-workers to organise and share feeds. Setup a team in a couple of clicks and start sharing feeds, posts and workflows directly.
Create a team
Get started by creating a team, naming it and and setting up how many seats you want. Get started in Settings > Teams. Or click this link. The number of seats is basically how many slots for users you want. If you choose 5 seats you can have 5 active users in your team. This means that you can invite more users, but only 5 can be activated at a time.
The number of seats is the base for how many users your team will pay for. You can increase or decrease this number whenever.
Inviting users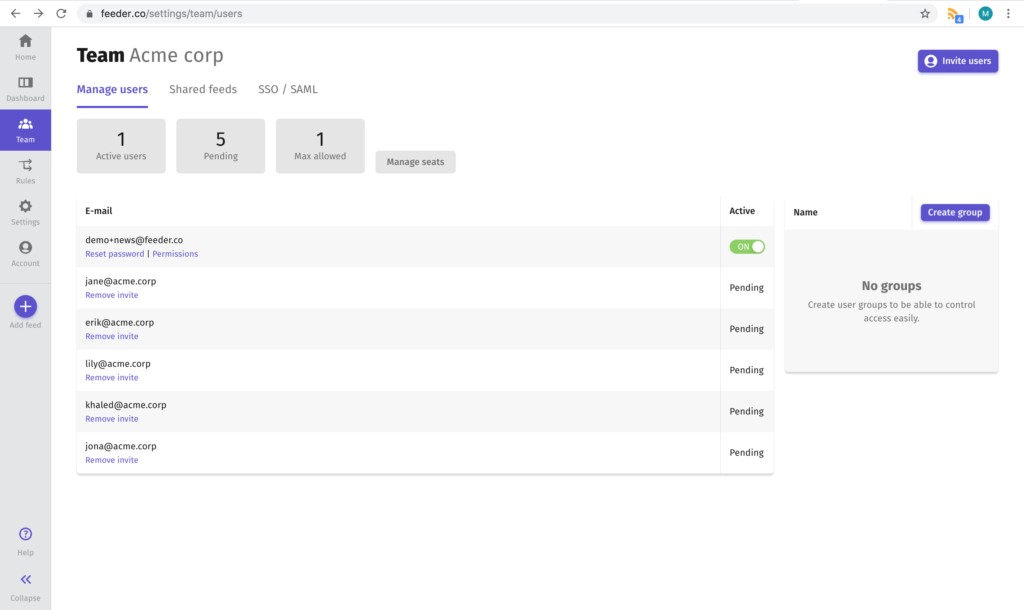 The next step is to invite users, simply invite users by entering their email. You can invite as many users as you want. The user will get an email with a link and through that link they can accept the invitation and create an account. The invited users shows as pending until they have accepted their invitation.
When the invited user has a full Feeder account they can add feeds, read posts and tune in settings to their liking.
User group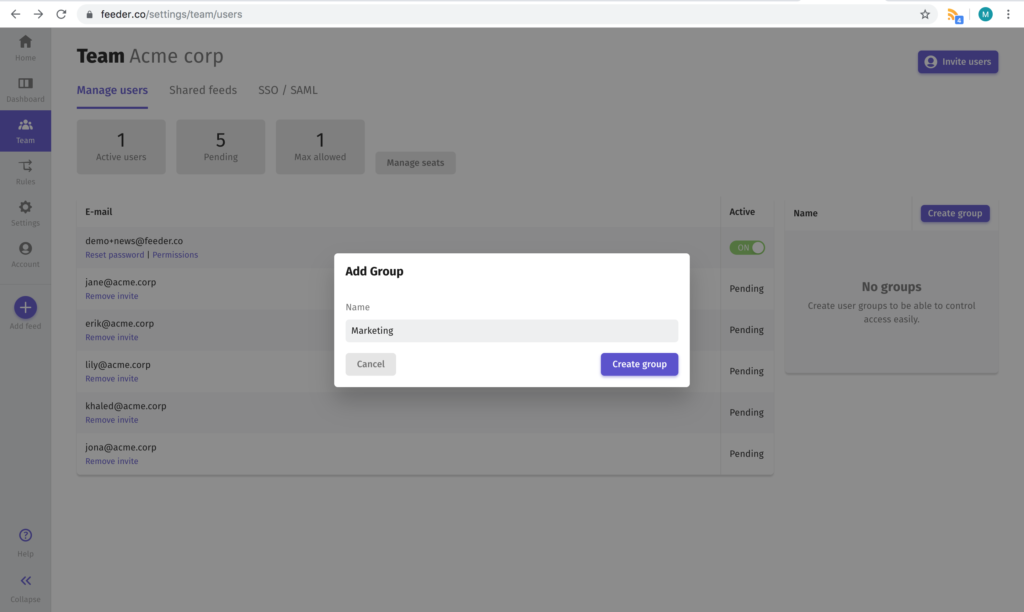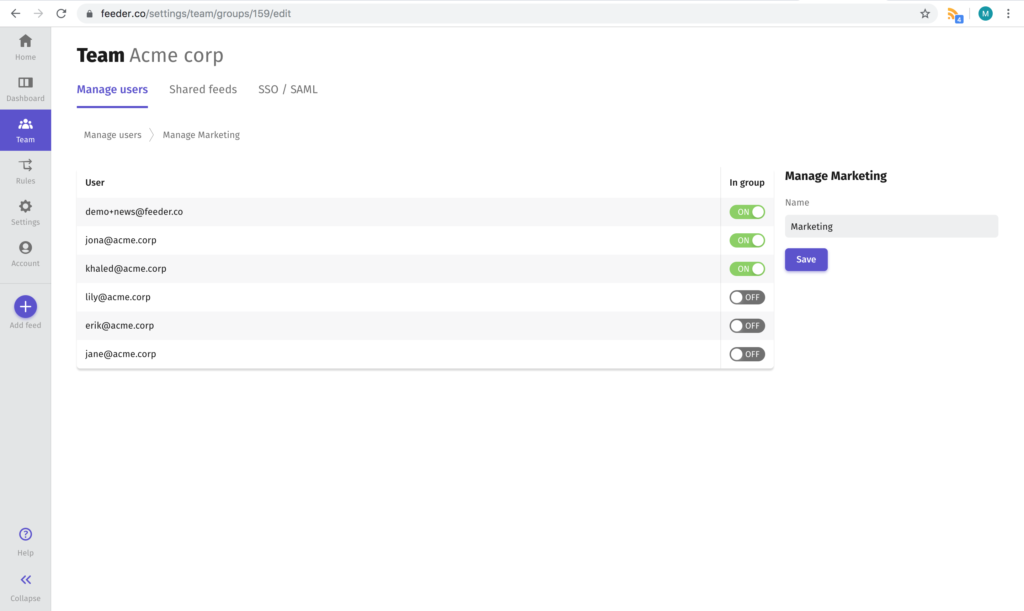 If you have many users in your team you can divide them into user groups. Click "Create group" and name it. Then add or remove users to that group from your user list. A user can be included in multiple groups or no groups at all.
User permissions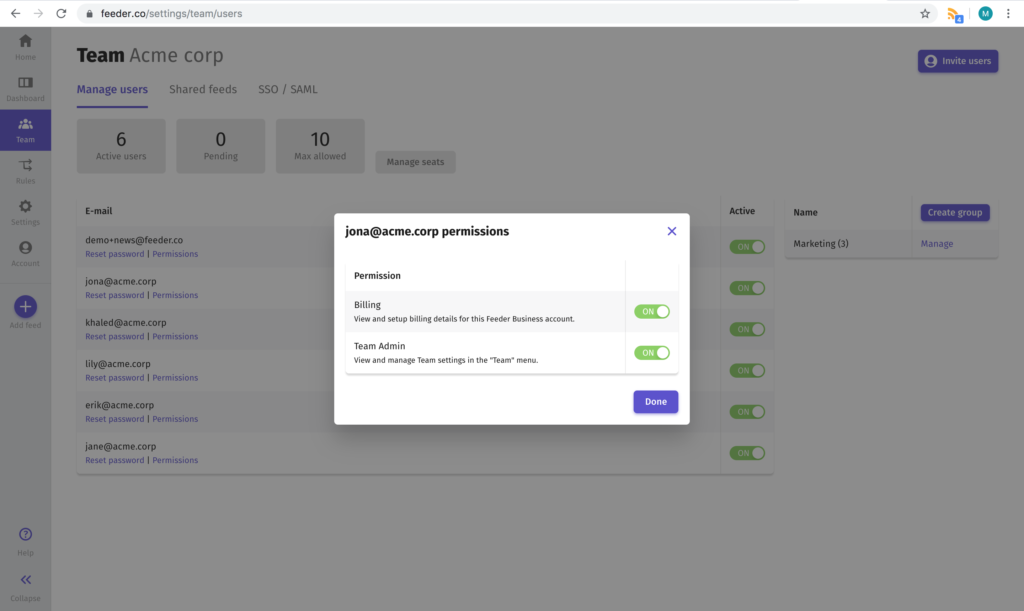 You can manage permissions for your invited users. If you only want certain team members to be able to add or remove other team members, shared feeds or groups – you can remove access to those features for other team members. You can also remove access to viewing and setting up billing details.
Share feeds
Now you can start sharing feeds or folders to your team. Everyone from your team can see the feeds and folders you choose to add.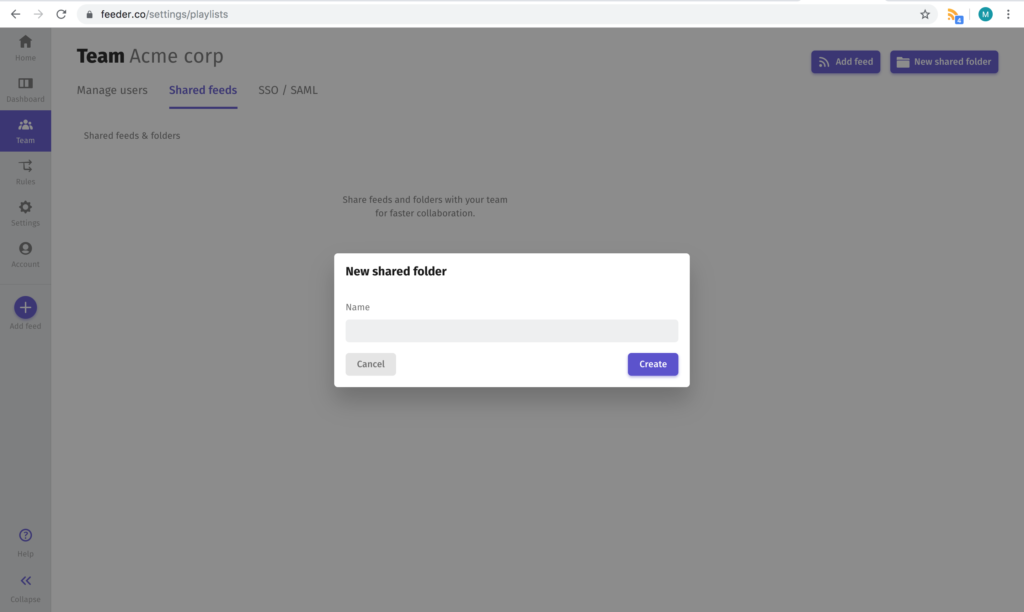 The best way to share feeds is to create a shared folder first, and then add feeds into that. In a shared folder you can add as many feeds you want, as well as organise feeds in sub-folders. The shared folder and all its content will automatically be shared with everyone in your team, but you can choose to only share it to certain user groups.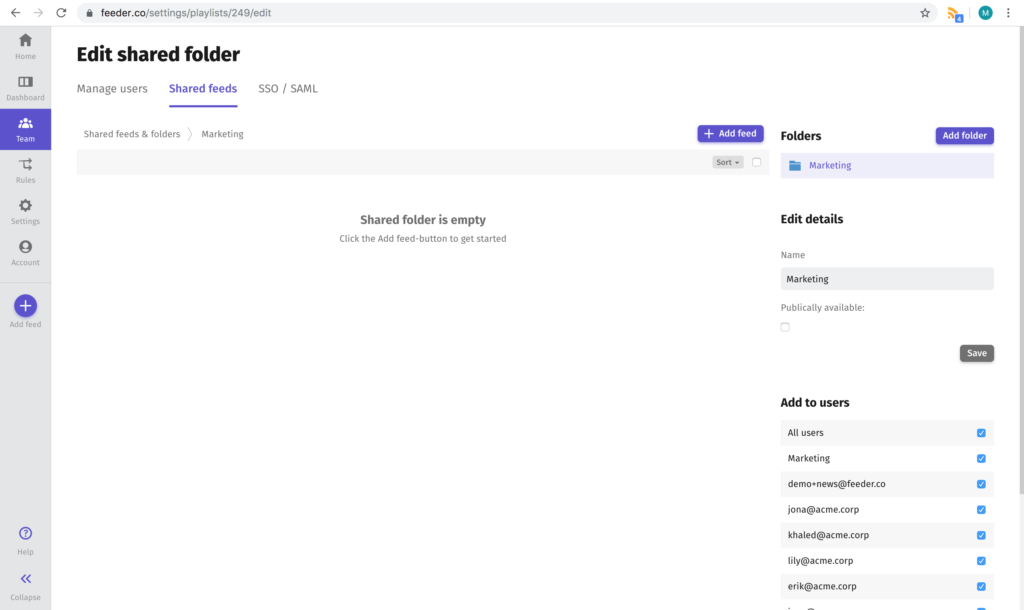 Adding a feed to a shared folder is as easy as adding any other feed. Through the team feed tab you can see feeds that your team members have added to their account.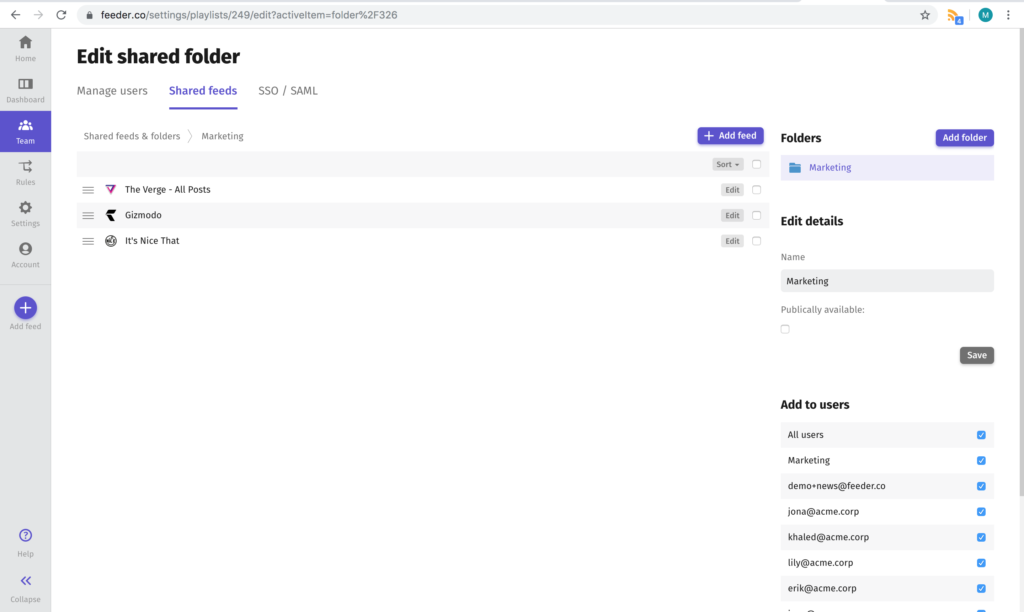 SSO / SAML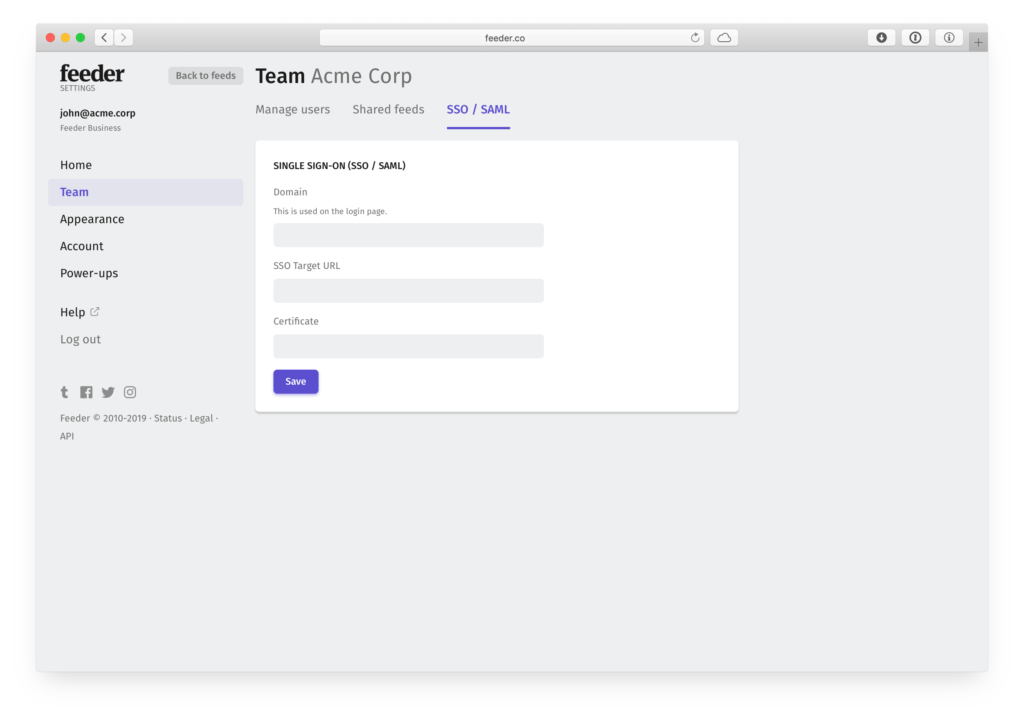 With Feeder Business you can connect your enterprise SAML identity provider. With SSO there is no need to individually create accounts from the Feeder teams admin. Simply share the login URL with your team and their accounts will seamlessly be created.
FAQ
Do I need a Feeder Business account to create teams?
Anyone can create a team and invite team members. However, to create shared feeds within your team you need to have a Feeder Business account.
Can you customize a solution for our team?
Interesting! We love to help accommodate specific workflows for different teams. Get in touch at support@feeder.co
Can you help us setup our team?
Of course! Just send an email to support@feeder.co and we will do our best to help you.