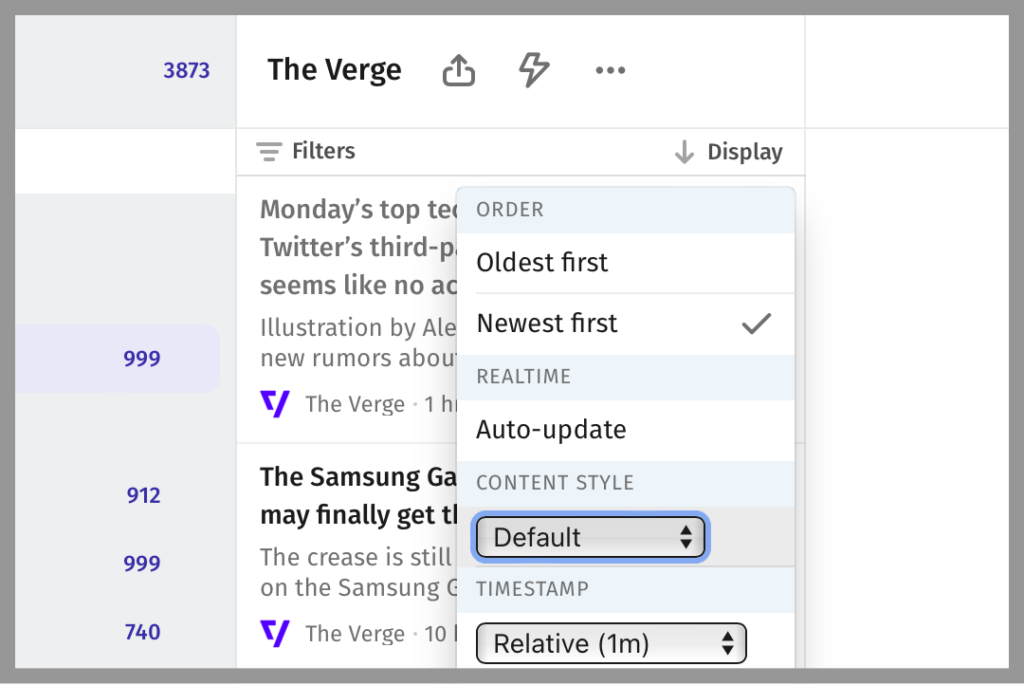 Customising Feeder the way that suits you will help you consume better content, and the post list is a vital tool for that. That is why we have included a broad range of customisation options for post lists.
How to customise
First of all open your post list, it doesn't matter if it is in 3-pane, reader or dashboard. They all have the same customisation options.
Next, click the display button in the post list subtitle bar.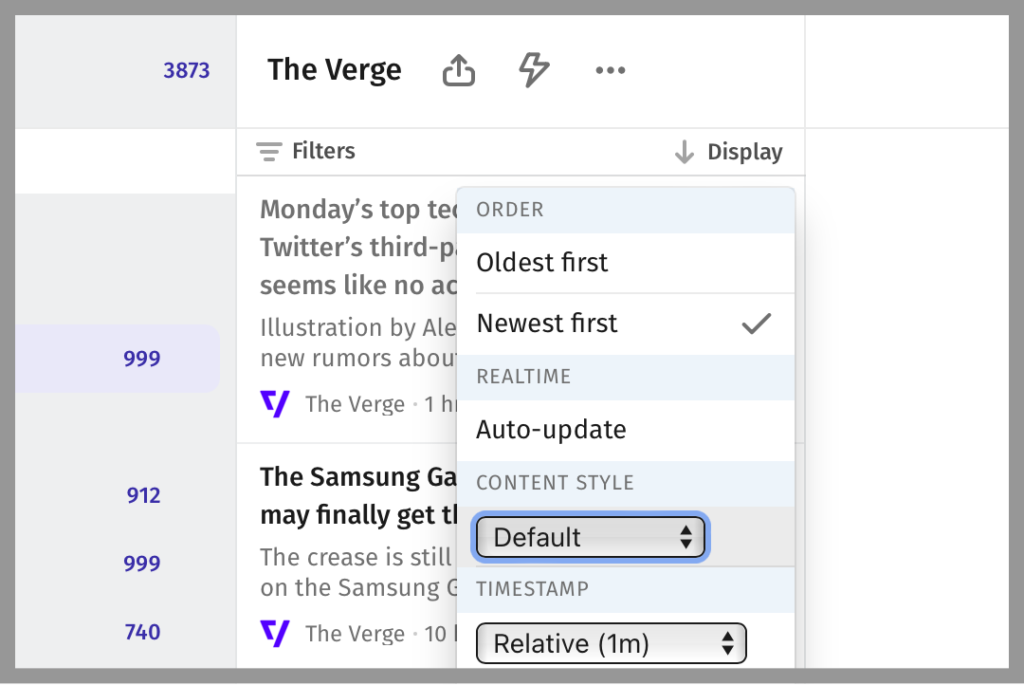 From here you can customise the content the way you want. You can change:
Sorting order. showing oldest posts first or newest posts first.
Auto-update. Turning this off means you need to reload the page to see new updates.
Content style. There are three content styles ranging from a lot of content, to a very condensed format.
Timestamp. 3 formats: Absolute YYYY-MM-DD hh:mm, Relative 1 day or off showing no timestamp.
The three content styles
Feeder provide's different content styles, here are examples showing them.
Default. The default content style includes preview images and preview texts.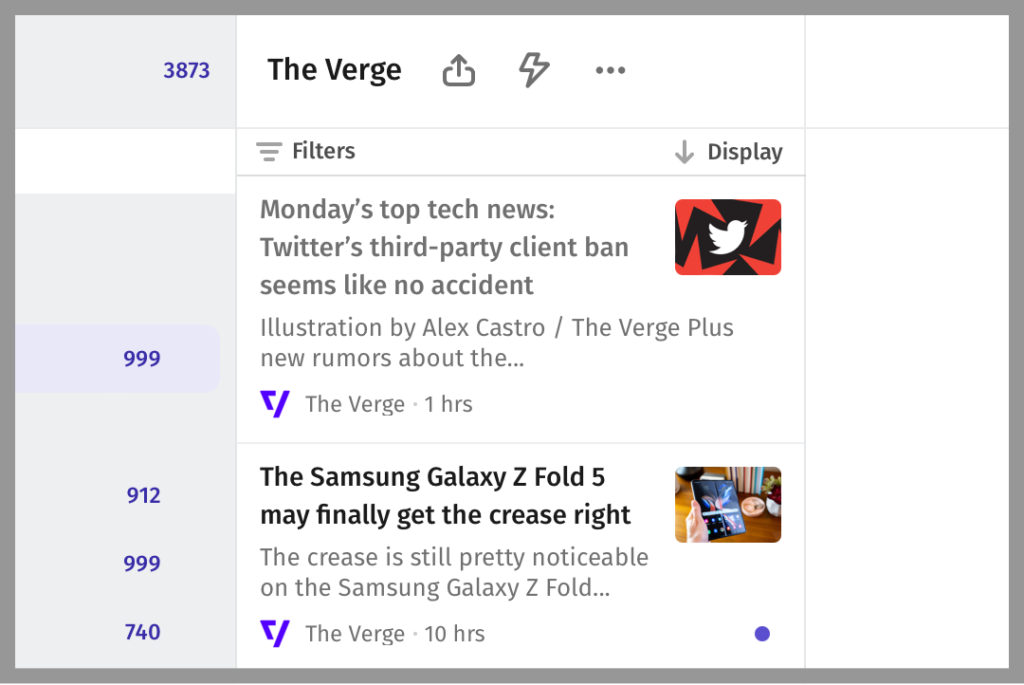 Headline only. This is the legacy viewing mode, showing only the headline of a post. This also allows for more posts to be viewed.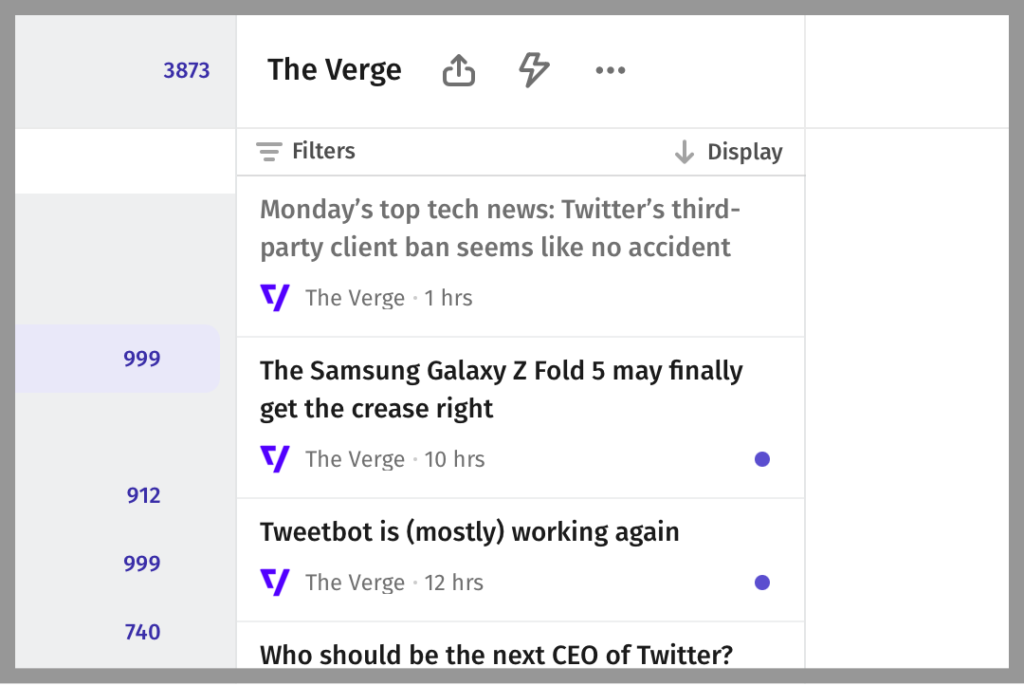 Condensed. The most compact version for max content.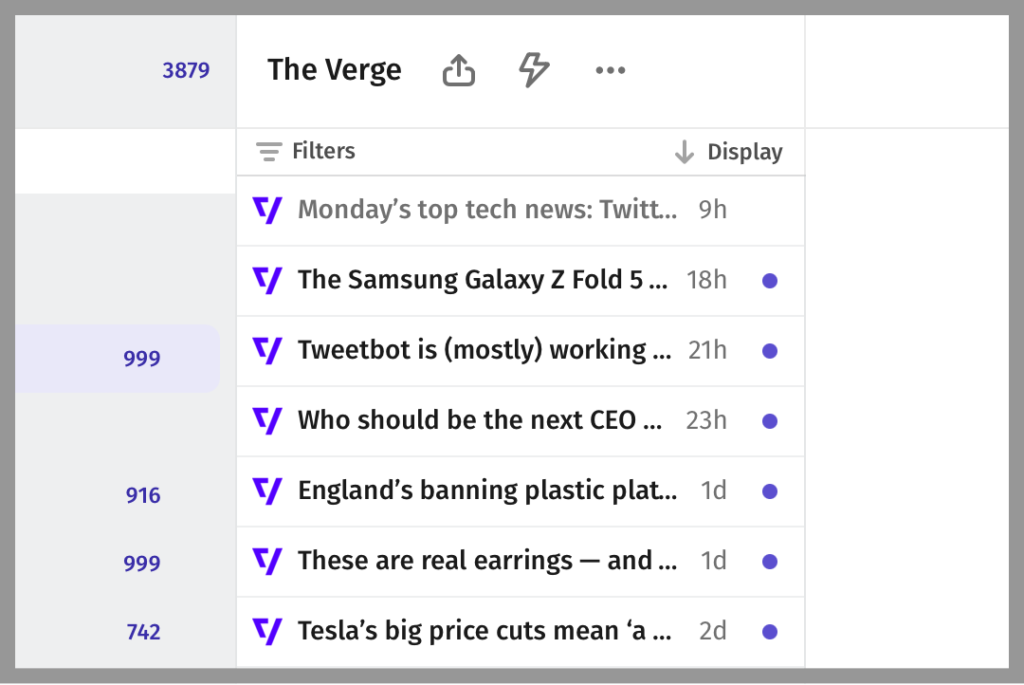 Now you know how to customise your post lists. If you have any questions, don't hesitate to contact support@feeder.co.