Cybersecurity monitoring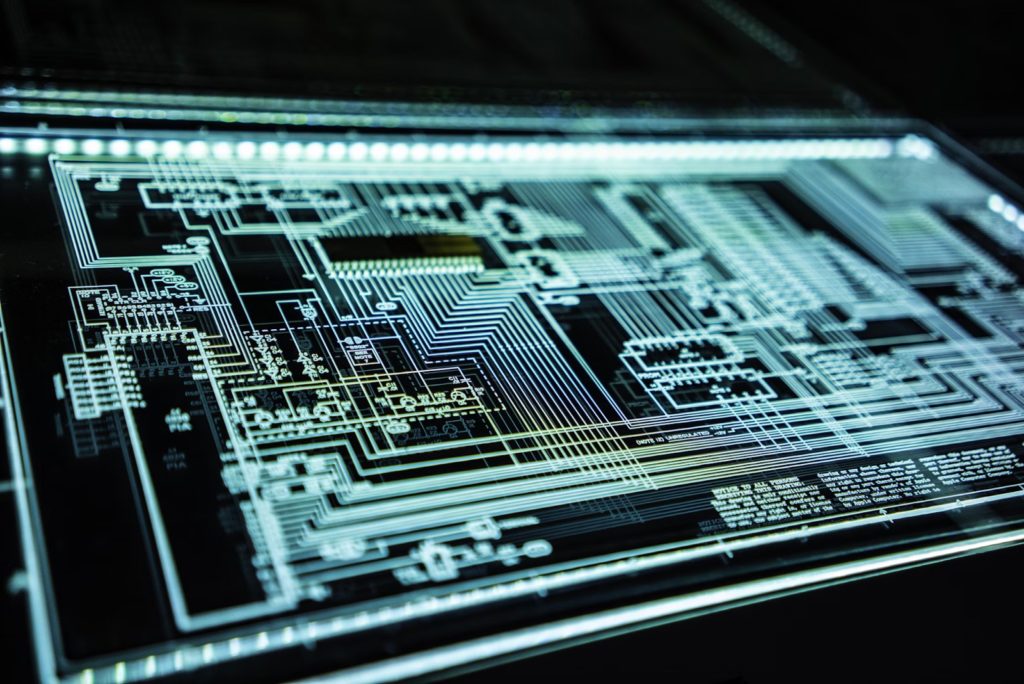 If you are a cybersecurity researcher looking to stay updated on the latest threats, vulnerabilities or just generally stay up-to-date with the industry news - Feeder is the perfect solution for you.
Fast updates
Feeder is the fastest news manager on the market. You can configure the updates of the things you're monitoring down to 1 minute. This way you'll always feel certain that you'll be the first to know when new vulnerabilities are announced.
Get notified anywhere
Wherever you are, Feeder is there with you – on your desktop computer, your phone, browser or email inbox. We've built all the tools you need to get updated the way you prefer. Feeder's powerful extension gives you an ultra quick glance of the latest updates and will notify you as soon as something new pops up.
Dashboard
Feeder's unique dashboard feature provides you with real time updates about what's happening in the industry. A lot of people have their Feeder Dashboard open on a second screen at all times, just to always be able to glance at the streams of updates.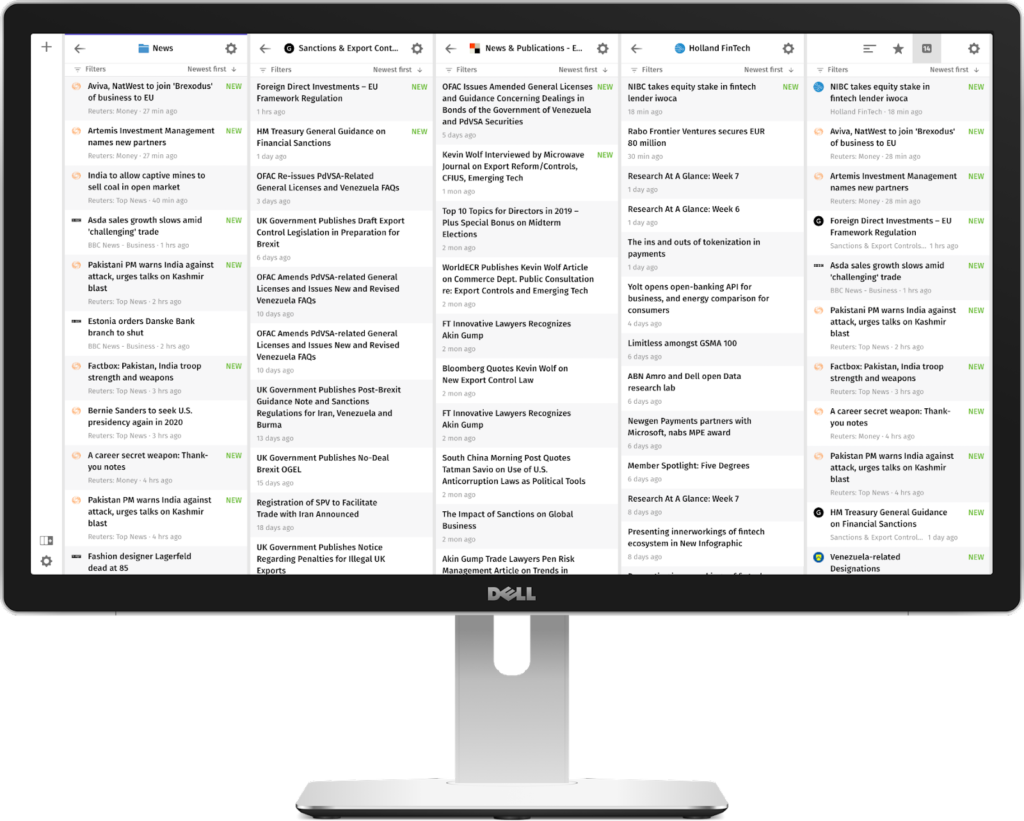 Invite your team
We've spent a lot of time building team functionality into the core of the Feeder experience to make it easy for you to work with your colleagues. Invite your team, start collaborating on your sources, collect relevant articles and share your work with each other. We've also built integrations with Slack so you can feed updates directly to your Slack channels.
Integrations and API
Do you prefer to build your own tools but want to outsource the data collection and RSS feed management? We've got you covered. Feeder has multiple ways to extract the data that we collect. We offer a fully fledged API, but also a simpler RSS and JSON feed export. Get in touch with us and we'll show you how Feeder does this in the most cost efficient way.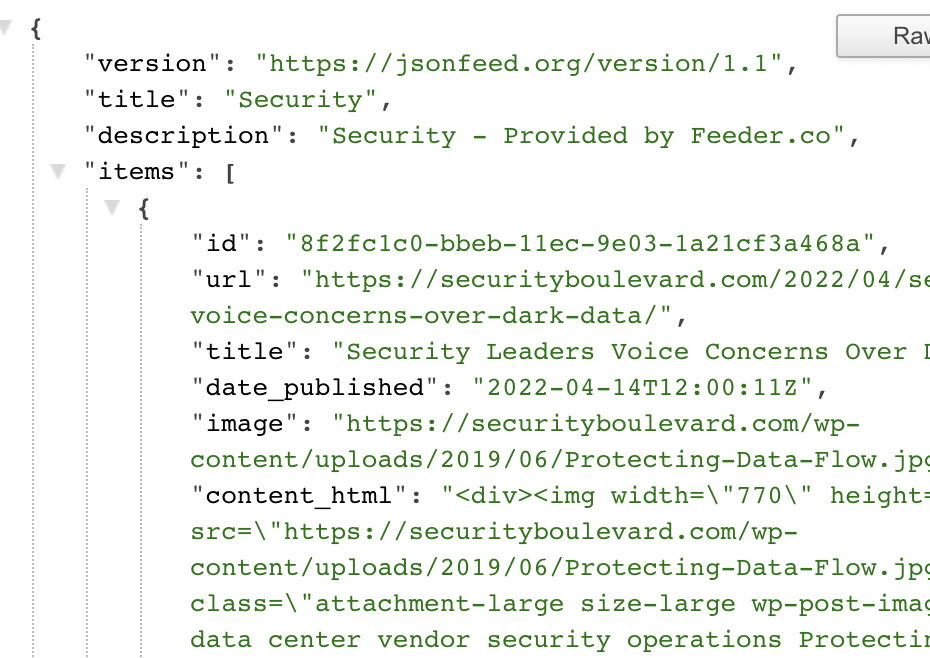 Inspiring sources
We've collected an extensive list of sources that could be relevant for your research. Check out our Security section as an example. Staying updated with technology news in general is just as easy with our Technology library.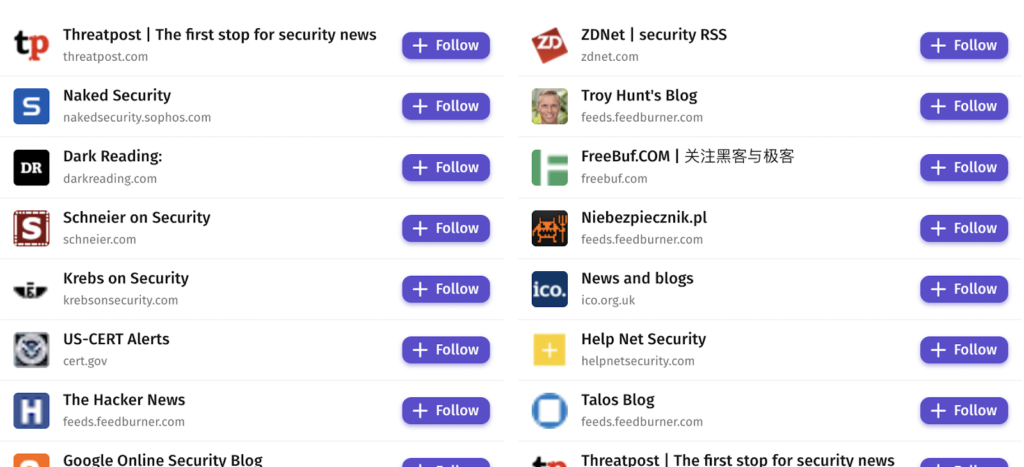 Try it yourself
Feeder is 100% free to try out and no strings attached. Just head on over to our website to create your Free account. If you're already using a news manager, you can easily export all your sources from your old platform and import them to Feeder using the industry standard OPML format.
As always, you're welcome to get in touch with us directly on support@feeder.co or on any of our social media platforms.