Google Reader is a now defunct RSS feed reader. Created by the Google engineer Chris Whetherell in 2005. In July 1st, 2013 Google shut it down. Google did not see a future in this type of reader and did not make enough money to motivate continued support. The primary purpose of Google Reader was following blogs and news outlets for updates. The shutdown caused an uproar from users. Who created a petition that received over 100,000 signatures.
Interface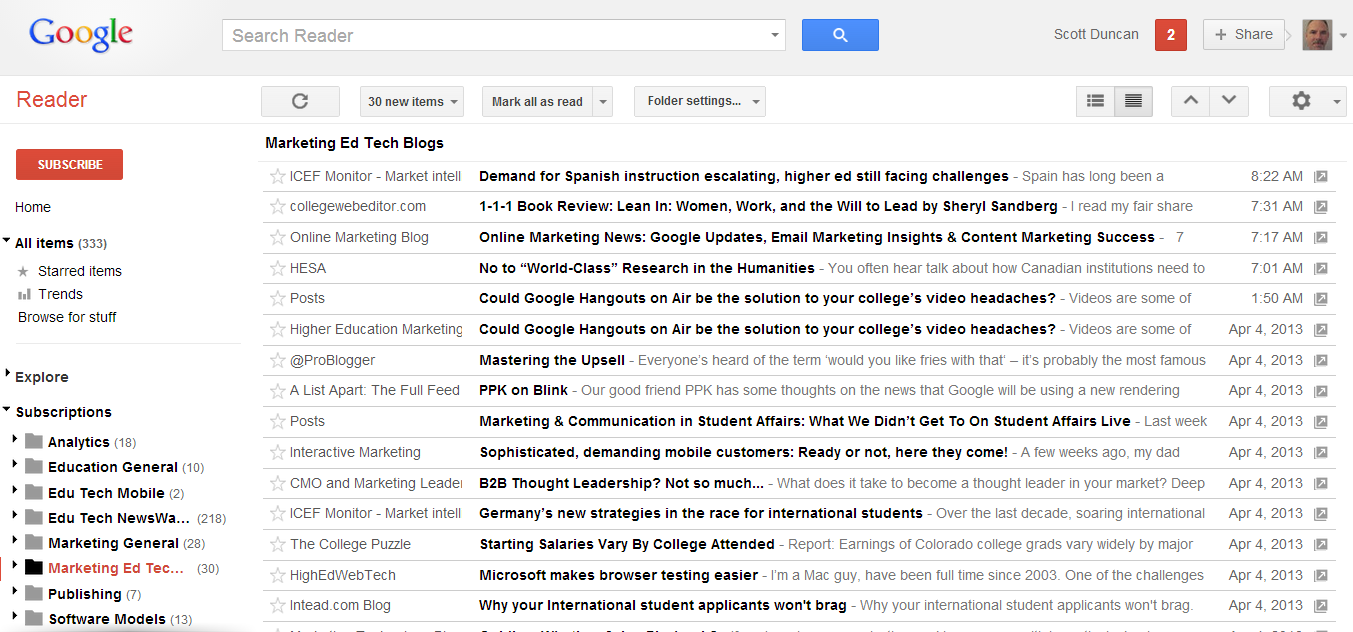 A designer of Google Reader described its purpose as a "river of news". It had a very compact information dense design. Some of the extra and very handy features the reader offered included:
Displaying the latest items together with a brief summary
Marking posts as read by scrolling
Short or long view. In the former option only the title is visible, and in the latter both title and description were visible
Keyboard shortcuts
OPML export and import support
A search engine for feeds
Feed Organization
Users could add feeds through the reader's search engine or by adding a feed URL directly. Filtering and sorting could be done by date or relevance. Labels could also be added and sorted, and certain articles could be tagged as "Starred items" to be remembered for later.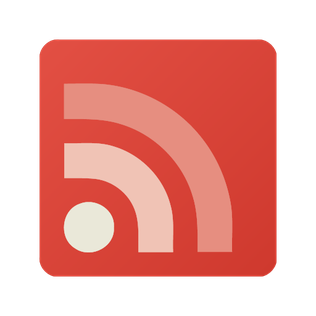 Offline support
The Google Reader was the Google's first application to use another now defunkt Google software: Google Gears – a special Chrome browser extension, which allowed applications to run offline as well. The user could download up to 2000 articles and read them offline, and when going back online sync new articles.
Access to mobile devices
Google Reader had a mobile interface since 2006. Basically any device that supported either HTML or WAP 2.0 could be used. In 2008, Google created the first Google Reader app for iPhone, and in 2010 a version for Android was made available called "Google Reader Play".
Google Reader & Feeder
If you miss Google Reader, try Feeder. Feeder is a great replacement for the now closed Google Reader. Although not a carbon copy of Google Reader, Feeder reminds a lot of it. Feeder allows you to organize RSS feeds into folders. Read on web, mobile or in browser extensions. You have the option to "star" posts marking up your. Filter already read posts. Seee posts in simplified text mode as well as share posts with friends. In short, why not give it a try today? It is free!