Feeder coworker: Erik Rothoff Andersson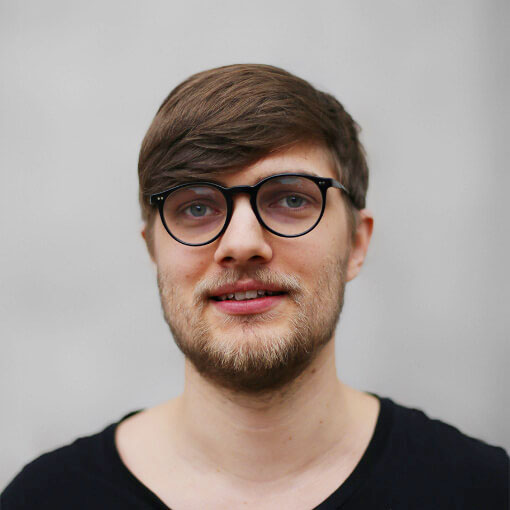 We're continuing with the introductions of our Feeder colleagues. Next up is our chief technical officer: Erik Rothoff Andersson.
Hello Erik! For those who are not familiar with you yet; who are you?
I'm Erik! One of the co-founders of Feeder, and the creator of the RSS Feed Reader extension for Google Chrome (which is now Feeder). I'm curious about everything and love to learn how things work. When I hit a problem or a challenge, I can't stop until it's solved. I live on hip Södermalm in Stockholm with my girlfriend and our miniature dachshund, Herbert.
I've been coding since I was 12, and using a computer since long before that. Building things and solving problems is just part of my DNA.
What is your role at Feeder? What are your most common job assignments?
My main role is to build Feeder. As a programmer, I've had a hand in pretty much all parts of the Feeder product. I code the frontend that you interact with as a user, the backend that crawls the web for news and I make sure the servers are happy and humming. I also help out with the technically challenging support issues. (The most challenging one was probably when an issue prevented Feeder from fetching new posts, 1 hour before midnight on New Years Eve! At 11.45 PM I was on a phone call with an important customer letting them know that it was solved)
We're also growing the product team! So my next challenge is successfully lead the team to make sure we build great stuff that people actually use.
Why Feeder?
Some people say that I was "born on the internet", and as such I've spent a lot of time thinking about how to optimize my browsing habits. I realised that I spent a lot of time opening and closing browser windows to check if new content had been posted. I would waste a couple of minutes every half hour, which really adds up. The solution was to build Feeder, the app that does that for you. Since its launch it has been downloaded over 3 million times and used by millions of people. The challenges that this scale presents is really satisfying to work on.
What did you do before you started working full time on Feeder?
Having worked on Feeder for over 11 years now, I don't really feel like there is a "before Feeder"... But during the initial growth phase of Feeder's journey I worked for a couple of small Swedish startups as a web developer, and also had a small consultancy firm with my twin brother Johan (who's also a co-founder of Feeder).
One of my most proudest achievements was when I made an app to destroy any website. It was implemented as a bookmarklet and I called it Kick Ass! It went viral and ended up all over the web with millions of hits. It was used in ad campaigns for brands like M&Ms, Marvel, Diesel and as a result I got free trips to London and Copenhagen.
Do you have any links you want to share with us? Where can one reach you?
Questions? Feedback? I love helping people! My e-mail is erik@feeder.co and you can find me on Linkedin and Github. You can also follow the journeys of Herbert the dachshund on my Instagram.