January 28, 2021 12:24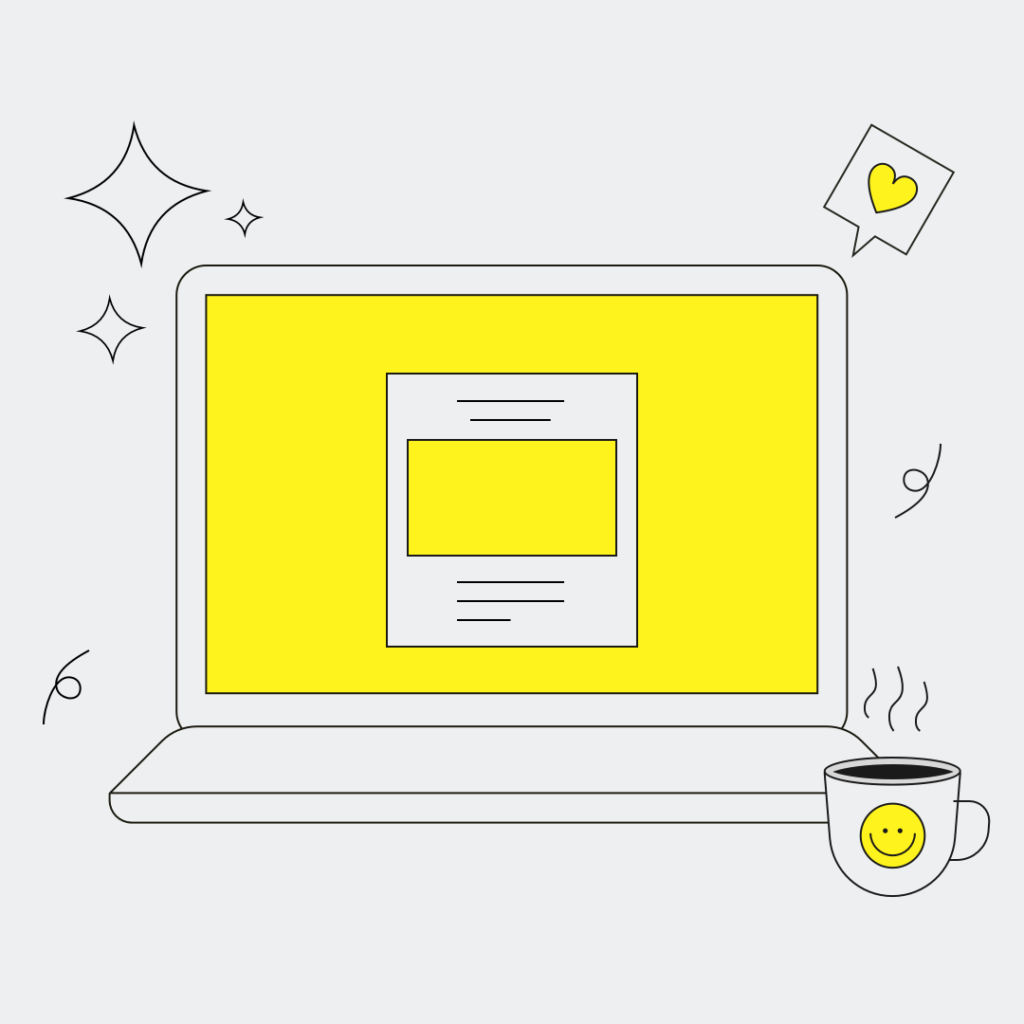 For as long as we can remember, blogs have been a significant part of our daily lives. Most of our friends who were active on the Internet in the early 2000's have at some point started a blog. Since then, other social media like Instagram and Facebook have taken the place of being the tool for sharing personal stories. However, blogs have really turned into a helpful tool for building careers and developing personal brands. It didn't take many years before running a blog was considered to be a full time job.
Even though our social media habits have changed and evolved a lot the past decade, blogs are still very much alive. People and businesses are still in need of conveying more complex stories. Running an Instagram account is limited in what you can do, and how you can spread it. But running a blog has a lot more freedoms, and it can even be like running your own magazine if that's what you want to make of it.
Follow blogs with Feeder - the ultimate guide
Following your favorite blogs using Feeder is as easy as clicking "Follow" and never having to worry about missing an update. But you can do so much more than that with your feeds! Let's go through it step by step:
1. Search and follow
Click on "Add feed" in your side menu. Type the name of the blog or the url in the search box. Search and follow!

2. Quick add
After following, you can quickly add a few settings like putting the blog in a folder, set up some filters, choose the update interval and decide how you want to receive the notifications.
In this example, we simply add the blog to a folder we created earlier named "Blogs I follow". You can always change these settings later.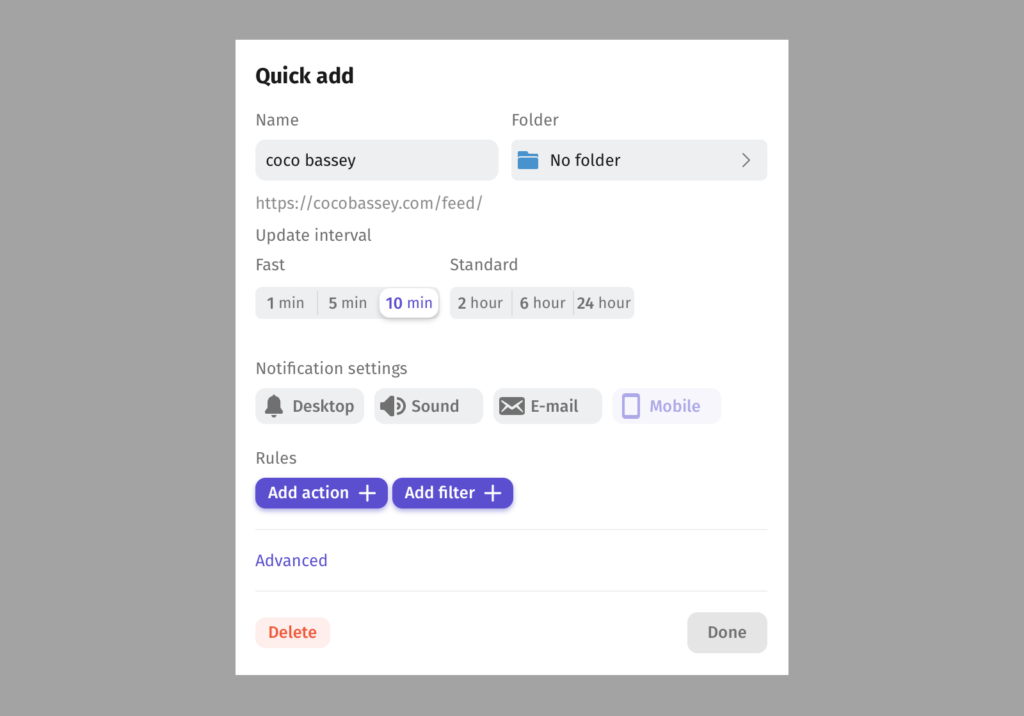 3. Staying organized using Folders and Collections
Carefully organizing your content isn't always necessary. But if you're following a lot of feeds, it can be very helpful to place them in different folders to get a better overview. We created a folder called "Blogs".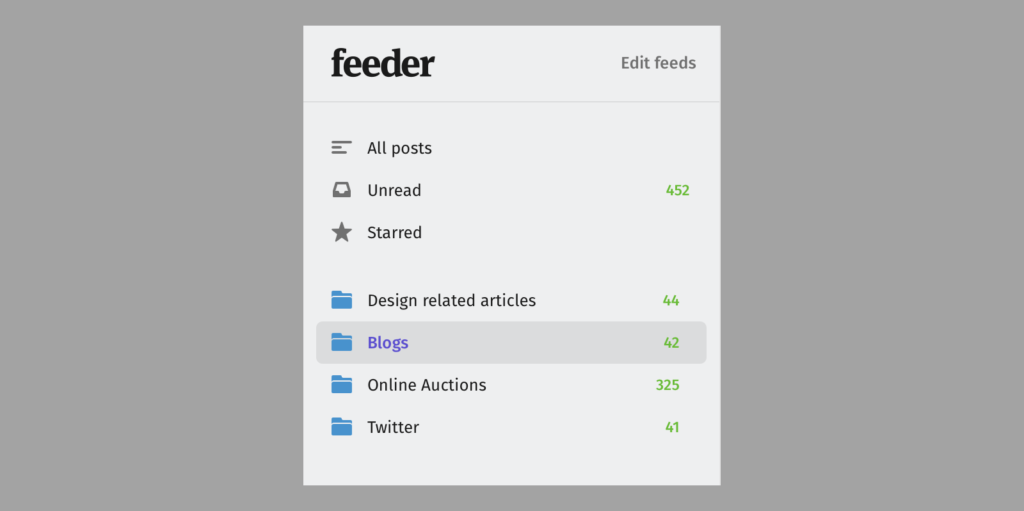 Inside that folder we added the "Blogs I follow" folder and another one called "Saved posts".
Inside "Blogs I follow" are a list of all the different blogs. They aren't that many at the moment. But if we add more blogs later on, we might want to categorize them by putting them in folders named "Food blogs", "Fashion blogs", "Interior blogs" etc.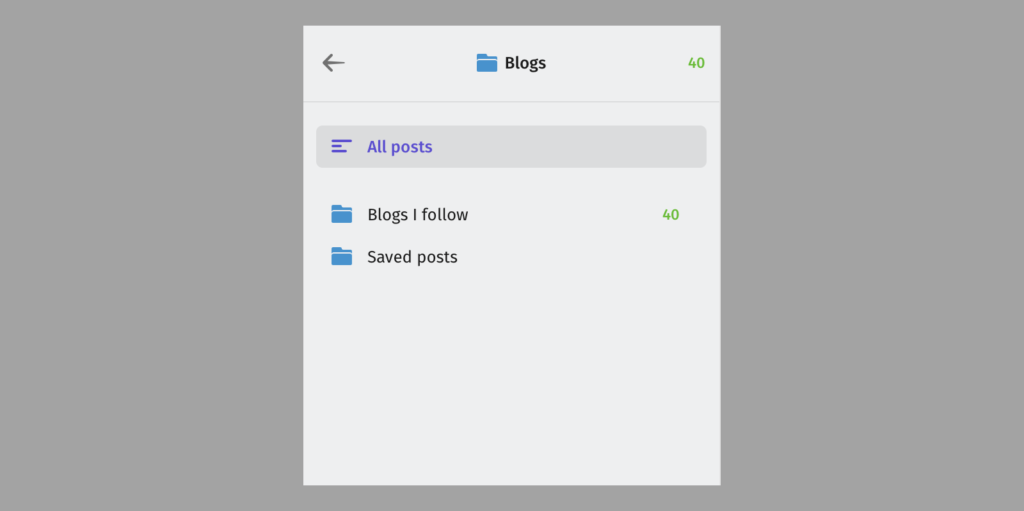 Inside "Saved posts" we have a list of different collections. In these collections we put all the blog posts that we want to save. For example, "Mentions" is a collection of blog posts where we're featured or Feeder is being mentioned.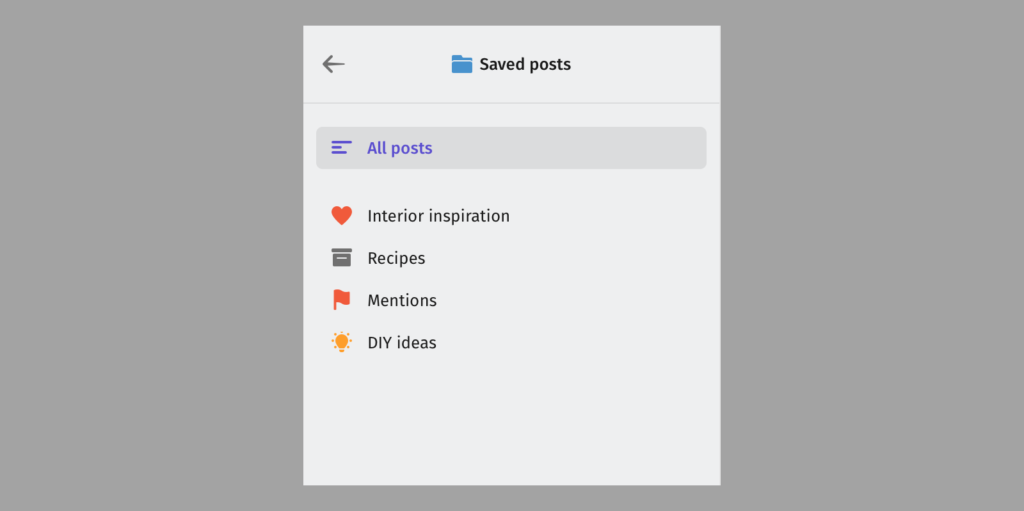 Another way of saving a post more quickly is to star it. All these posts can be found under "Starred" in your Home tab. Starring a post is a smart way of reminding yourself to read something later, without having to save it to a collection.
4. Share a blog feed or a blog post with your friends
You can easily share a blog or a post you like just by right clicking and pressing "Share". Copy the link or share it directly on Facebook, Twitter, Linkedin, E-mail, Evernote or Buffer.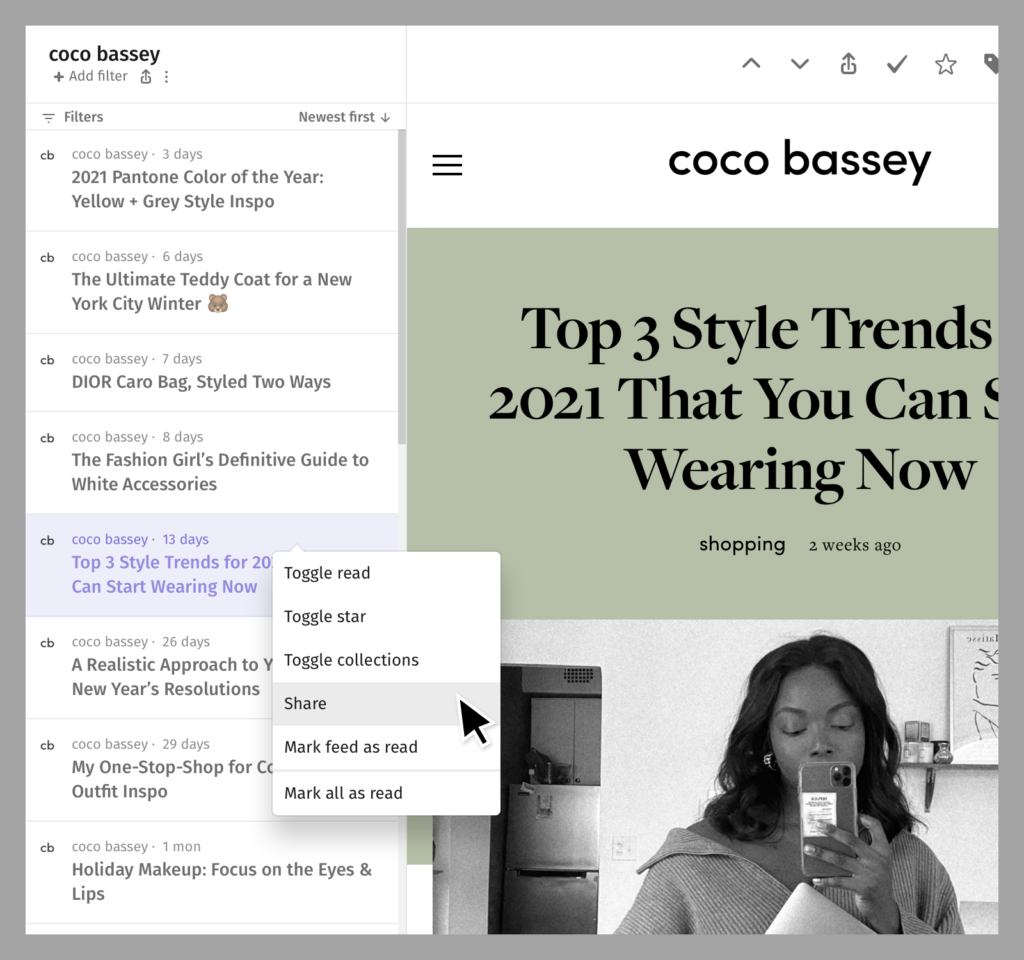 5. Read blogs on the go
With our mobile apps for iOS and Android you can easily keep up with all the updates wherever you are. Turn on mobile notifications in your settings to be the first to know when your favorite blogger publishes something new.
6. Instant notifications with our desktop extension
Our desktop extension will let you know as soon as you have an unread post waiting. It also allows you to navigate directly through folders and collections and to read posts without having to enter your Feeder dashboard.

7. Level up with Rules
All these great features that we've mentioned this far are for free and can be used with Feeder Basic. But you can advance and get even more out of Feeder by upgrading to Feeder Pro. By doing so you unlock features like our Rules function.
Let's use our collection "Mentions" as an example. By creating a Rule that uses keywords like "Feeder" and "Feeder.co" and applying it to a blog feed, the posts where we're being mentioned will be saved to the collection automatically.
Other features you get access to with Feeder Pro are email notifications, post to Twitter and using your blog feeds to set up a convenient dashboard.
We really think Feeder is the best tool to use when it comes to following blogs and we hope you think so too. Give it a try if you haven't already and let us know what you think at support@feeder.co.