[Beta Release] Introducing: Workspaces in the Sidebar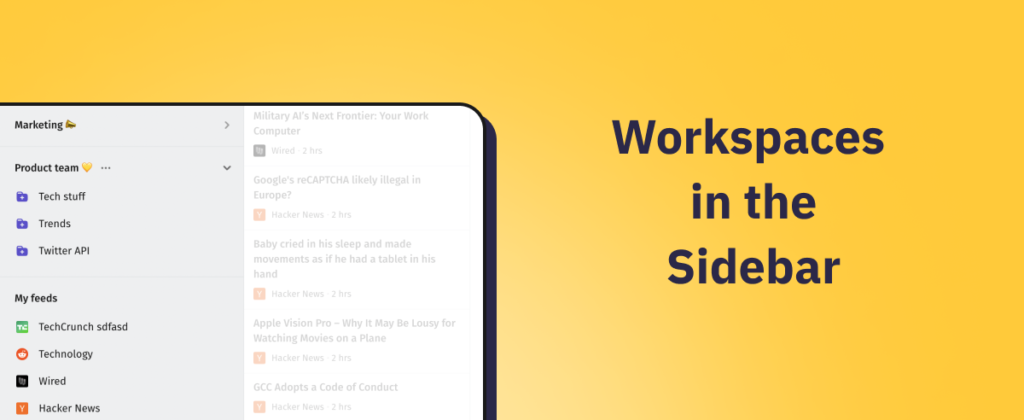 Remember how we said our beta users were part of a milestone in Feeder's history? Well, the journey continues - and this time it gets even more exciting!
Introducing: Workspaces in the Sidebar 🤩
Building on our previous beta exclusive release, we're proud to bring you a significant upgrade - the integration of Workspaces into the Sidebar. As a user, you can now swiftly distinguish feeds from your personal workspace and your team workspaces, all in one glance.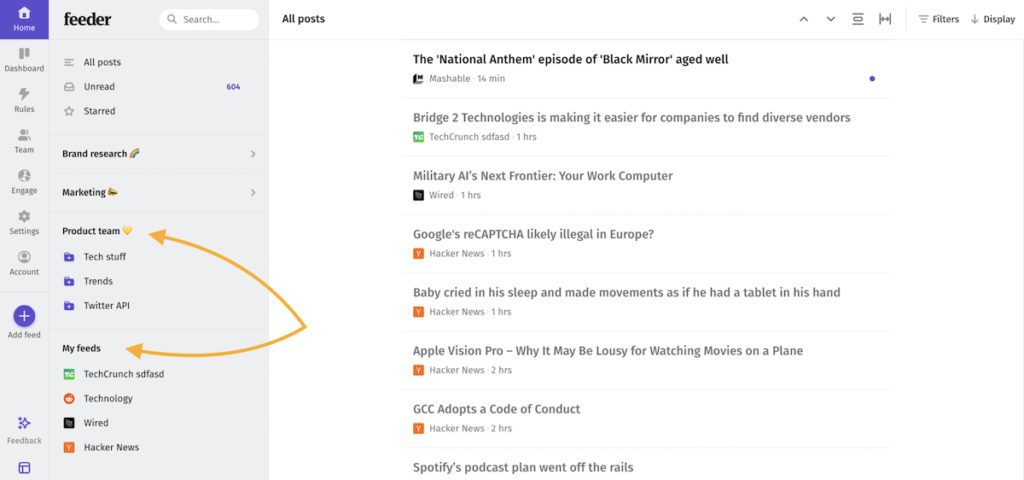 It's not just a visual update, but a redesign with a bigger goal: to make collaboration in Feeder easier and more powerful than ever before. This is the second step on our exciting journey to re-invent teams, and we hope you'll love it as much as we do.
What's New?
In this new release, we have:
Integrated Workspaces into the Sidebar for easy access and clear distinction between personal and team feeds
Overhauled the design for better usability and aesthetics
Simplified navigation between different workspaces, making multitasking a breeze (keyboard navigation is now better than ever!)
We need your feedback 📣
This release, once again, is exclusive to our treasured Beta users. Your feedback is instrumental in helping us refine these features before the final release. Please share your experience, thoughts, and suggestions in the Feedback form.
Thank you for being a vital part of the Feeder's Beta Program. As always, if you need to reach us, simply contact us at support@feeder.co.
P.S. If you're not already in the Beta Program - make sure you're on a paid plan and join now on https://feeder.co/enroll-in-beta.
We eagerly look forward to hearing your feedback!