Upgraded dark mode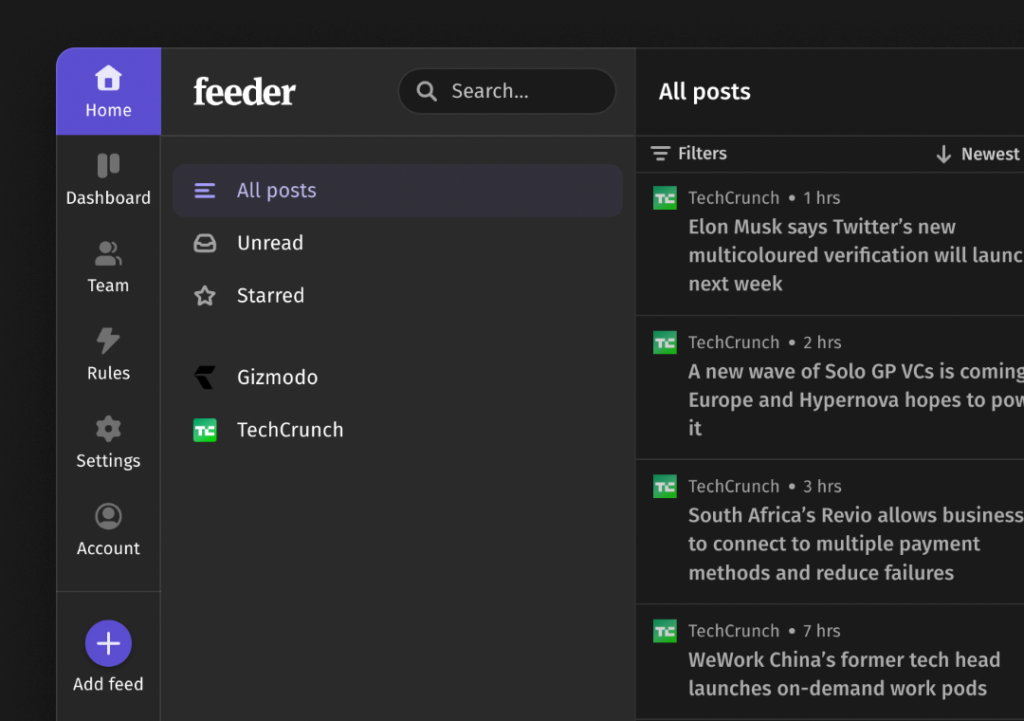 Being up late at night and browsing your favorite content is a guilty pleasure for many of us. Wether you're checking the latest web comics or staying updated on work matters. Regardless of time of day, or personal preferences we want to provide the best experience for your content and your eyes. 
Maybe influenced by last week's Black Friday, we decided to release an update to dark mode for our online web reader. The new version features increased contrast, less visual noise and better usability. All to reduce eye-strain and increase contrast. Thanks to a new color palette we could specific dark mode colors to match the light theme. 
Thanks to all great feedback, we love shipping small tweaks to help in every day usability. Enable it directly at feeder.co If you have any feedback, please get in touch at support@feeder.co.
Happy night time browsing!