September 21, 2020 15:40
Today we're excited to announce that our new Twitter feature has graduated out of beta.
Improvements
Thanks to your feedback we've been able to make some good improvements. Here's what we've done:
It's now possible to add a Twitter URL directly in the feed search box.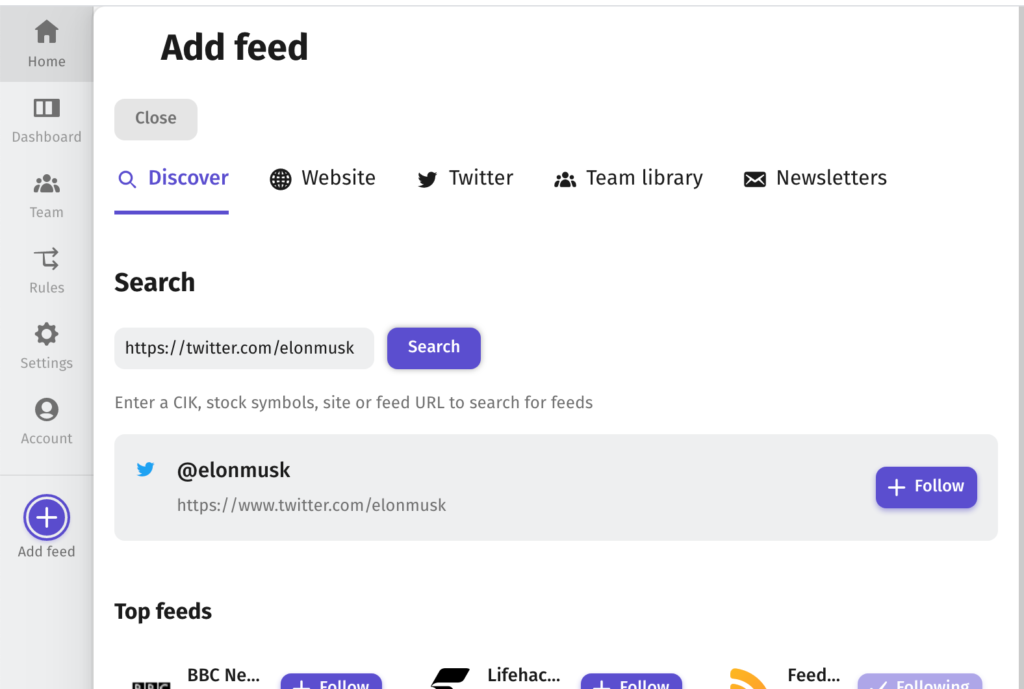 You can follow lists by adding the URL to the search field.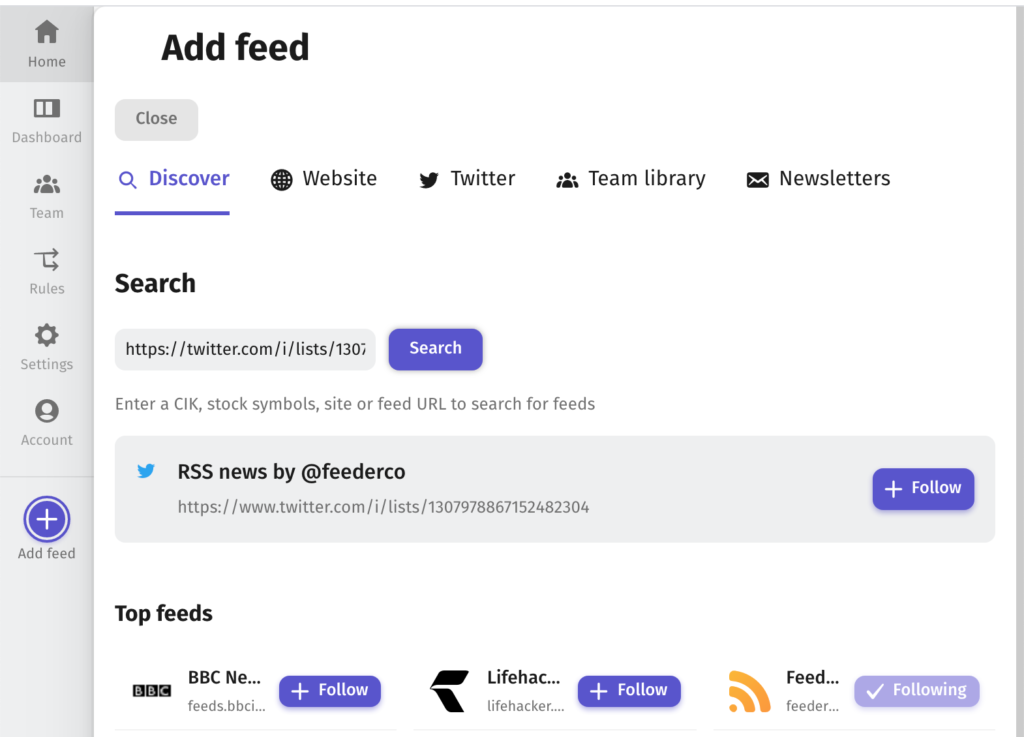 We've also made it possible to exclude replies and retweets when following users.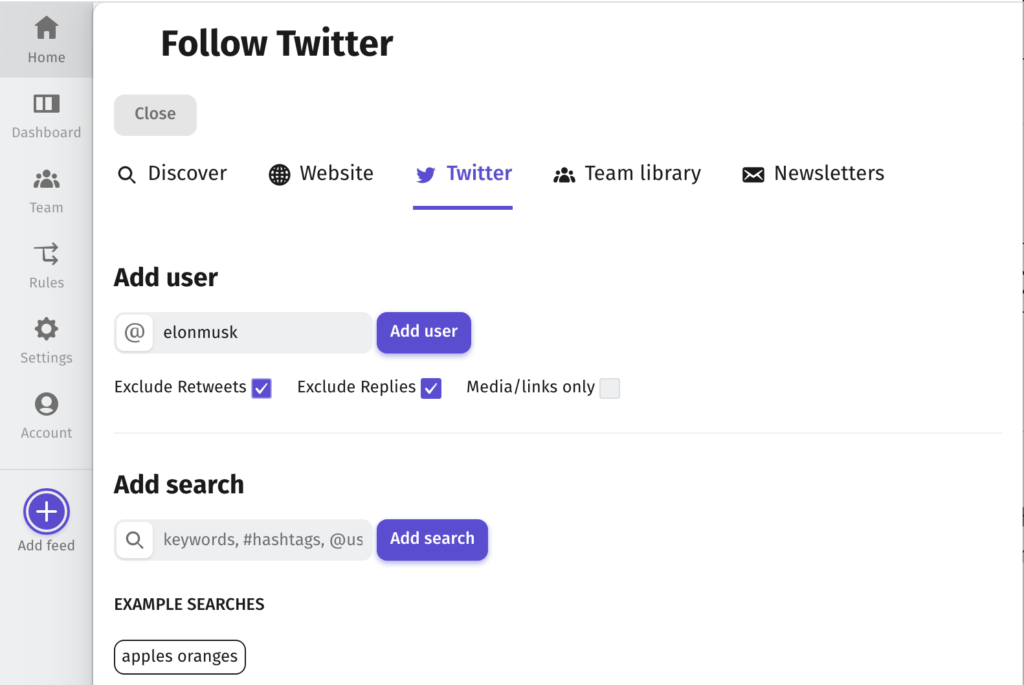 You can choose to only receive updates when an account posts a tweet containing a link. For example: an industry influencer might post interesting links from time to time, but also uses their Twitter for other things. This is a great way to filter out that noise.
Pricing
With all this, we're releasing the pricing for Twitter feeds. We wanted as many people as possible to be able to enjoy our Twitter integration. But Twitter puts pretty tough limits on their API. We landed on the following:
To follow Twitter feeds you need to get Feeder Pro or Feeder Business.
With Feeder Pro you get a maximum of 25 Twitter feeds to follow.
With Feeder Business you get a maximum of 100 Twitter feeds.
We've also had to limit the minimum update speed for Twitter feeds to 10 minutes for now. We're looking into different ways to improve this.
Thank you
Thanks to everyone who helped make this an awesome feature. We're always open to making more improvements. Please let us know what you think at [email protected].