July 06, 2020 13:58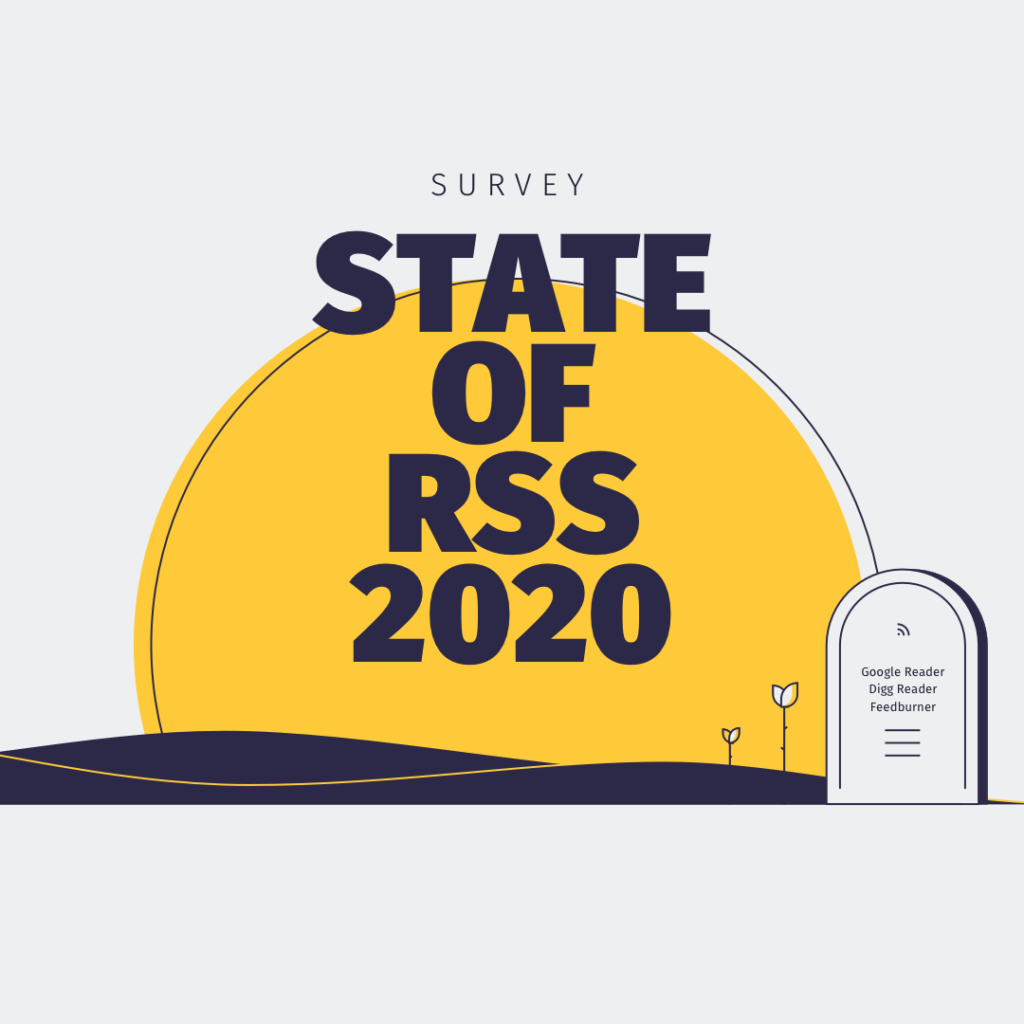 Today we're excited to release our "State of RSS" survey!
RSS and RSS feed readers (also known as news aggregators) have been around for a long time. Millions of people use them every day, maybe you're one of them? If that's the case, we're very interested to learn more about you and your RSS habits. That's why we've created this survey.
Start the survey here: https://feeder.co/state-of-rss/2020
We want to know more about who you are, what you do and what your thoughts about RSS readers are.
Methodology
We've devised this survey together with some leading voices in RSS and news aggregation. We'll be sending it out to as many people as possible, and we encourage everyone to share it with their friends, family, colleagues and pets.
Since our product is an RSS reader, we risk seeing a bias by only exposing this survey to our own users. We call on anyone who owns or runs an RSS reader product to share this with your community as well.
Open sourcing the insights
RSS is an open standard built for sharing content with communities. To honor this openness, we're going to be open sourcing all answers (with consent) on our Github account. We want any developer or website owner who relies on RSS to benefit from this survey, not just us. We believe this will benefit the RSS ecosystem as a whole.
The survey is anonymous but if you want you can leave your email. If you choose to do so we might contact you for some more questions later on.