In-depth: Teams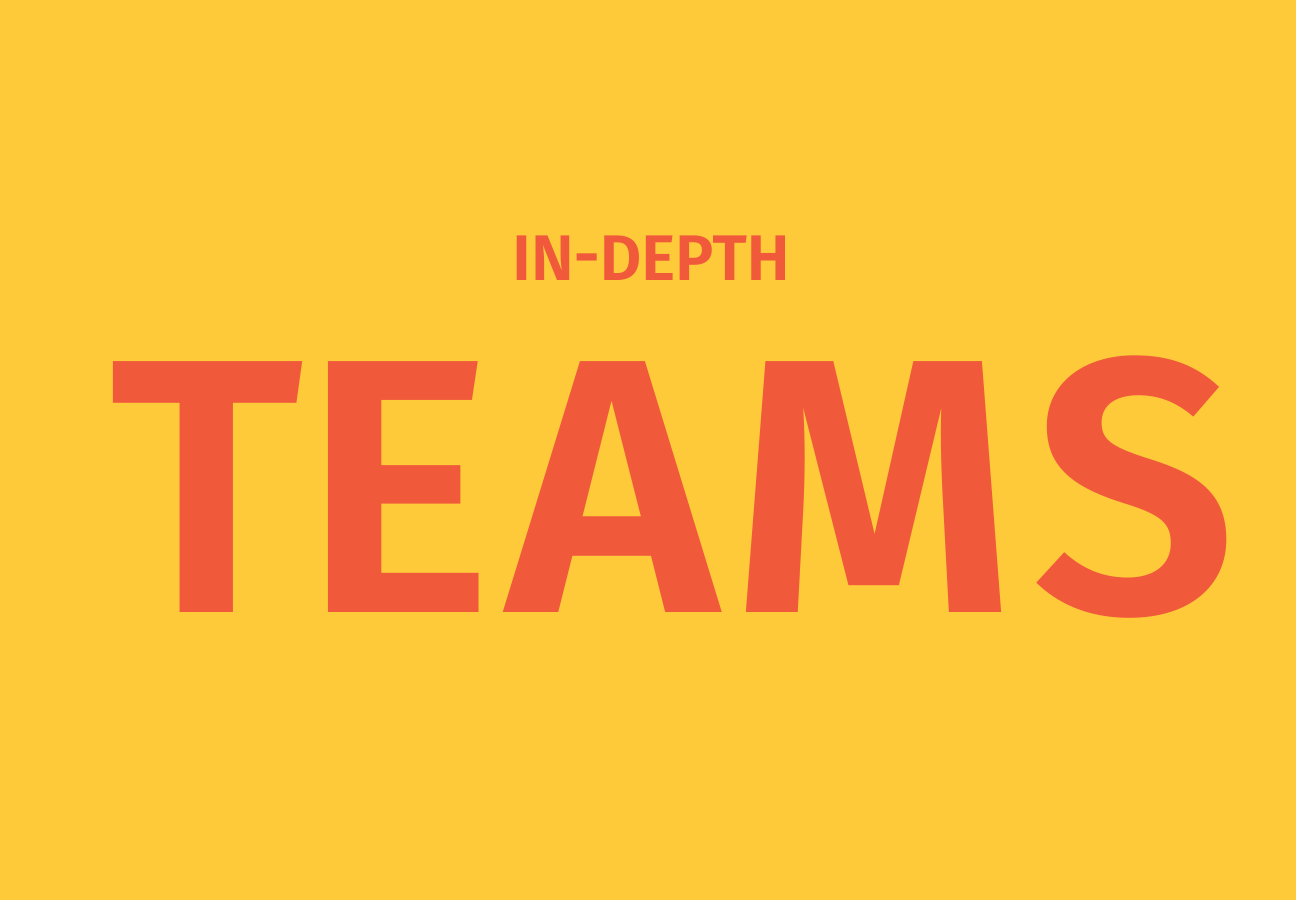 Recently we revamped our Feeder Teams experience and made it more accessible by introducing a dedicated section for teams in the settings page. Teams is a way for you and your co-workers to organise and share feeds.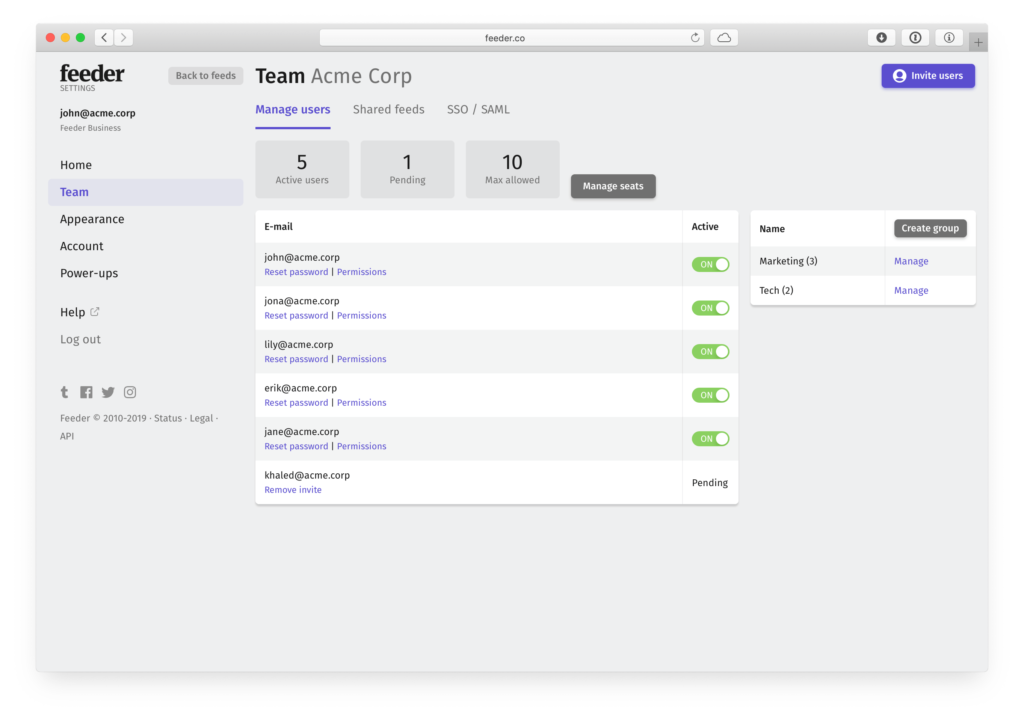 Setup a team in a couple of clicks and start enhancing your workflows by sharing feeds, folders and delegating tasks with Collections. For more control you can divide users into user groups and give what users have access to via permissions.
Each user in your team has a unique account for Feeder and can setup Feeder for their specific needs, while at the same time building on the organisations database of knowledge.
We are already seeing a lot very interesting use-cases with Feeder Teams. For example, news teams that sift through vast quantities of incoming news to triage and assign tasks. Or using Feeder to create a learning organisation, where every team member can share news, or just consume it at their pace.
With Feeder Business you also gain access to enterprise level features. Through SSO / SAML you can enable fast and secure logins. Grouped billing is also enabled with a Feeder Business.
Anyone can create a team, but to get the most out of it we recommend Feeder Business. Do want more information or need help setting up? Read the help article on teams or contact us directly.