Faster and simpler settings
A couple of months ago we started the foundational work of making Feeder easier to use. A lot of new users are loving Feeder, but some fall off early because they get lost on their onboarding journey.
Today we're happy to introduce to you some of the fruits of our ongoing work.
Navigating all settings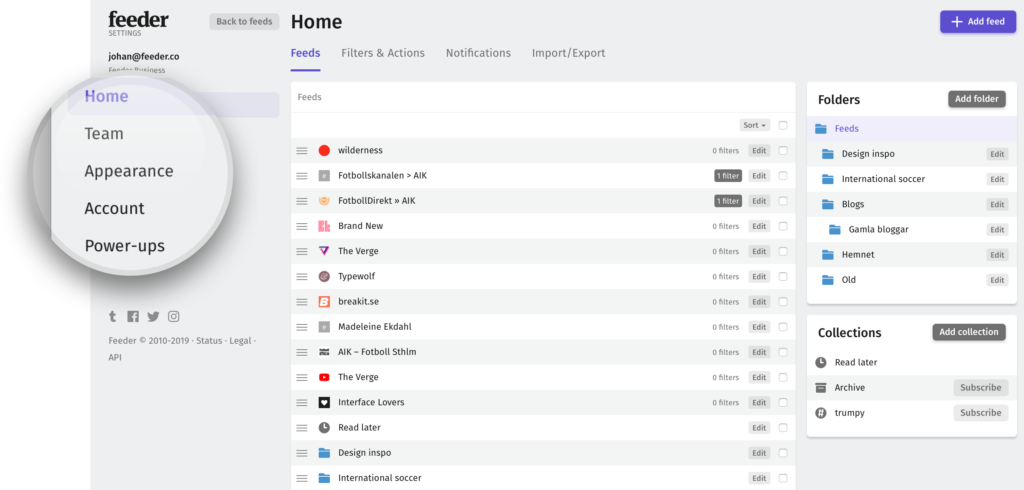 Released in December, we re-organised the menu structure on the settings page to make it more intuitive to find the capabilities that Feeder has to offer.
The main menu now only has 5 options: Home, Team, Appearance, Account, Power-ups.
Managing your feeds, organising folders, deciding how to get notified, is all done under the Home tab. With the sub-tabs it's now more logical that all settings related to your feeds are grouped into one place.
Teams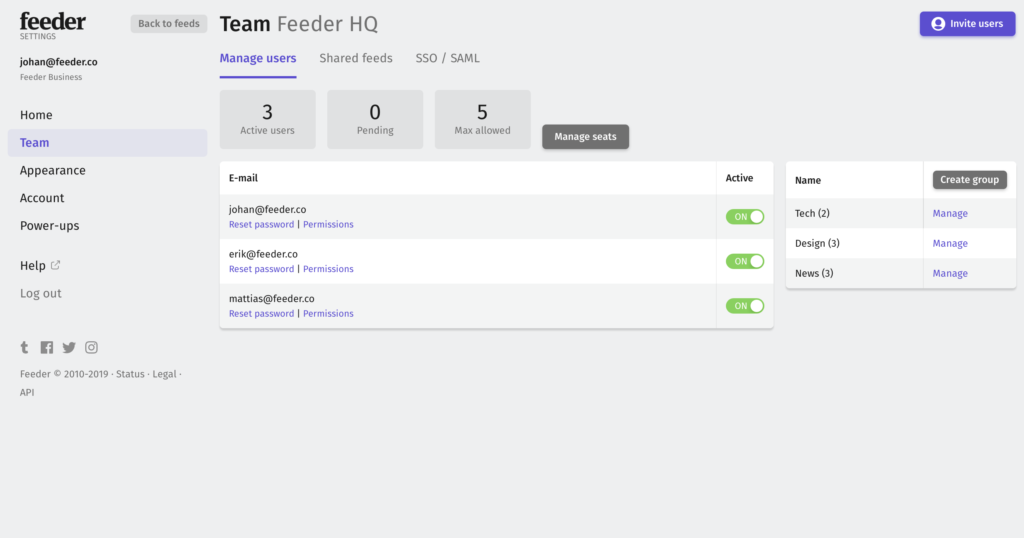 Last year we added a lot of collaboration features to Feeder: Shared feeds & Folders, shared Collections and fine-grained permissions among many things.
The feedback we've gotten is that it helps larger teams stay organised. Now we wanted to make it even easier to try it out and create a team.
Add feeds faster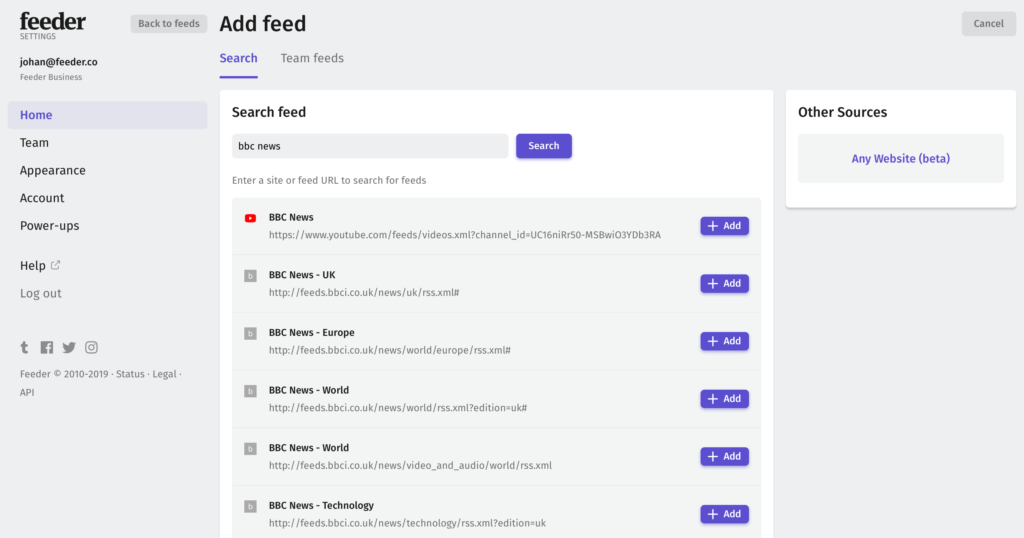 When going through our flows it was clear how time consuming adding feeds was. There were a lot of low hanging fruit that could be picked. First thing was to implement feed search. Now you can search for "bbc news" and it will find all BBC feeds. A small feature that will help loads!
We also made some tweaks to the flow of actually subscribing to the feed. It's now less clicks and easier to add multiple feeds. This is an ongoing process and we're already looking at ways to make it even faster.
This is just the beginning
We have already planned out a lot of improvements and will be rolling them out as we go. Stay tuned for more news! As always, you can reach us at support@feeder.co with feedback or ideas.