Notes are finally here 📝✨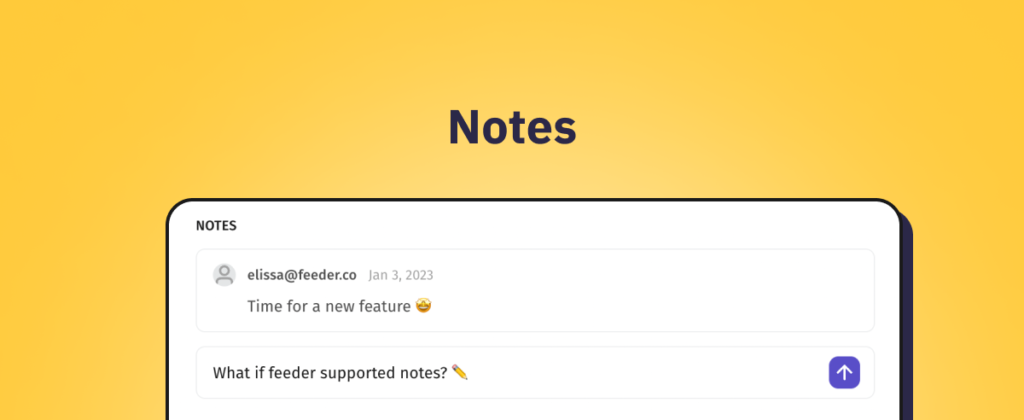 Our Beta users loved it - and we know you will too. Proudly presenting: Notes.
You can find & add notes at the bottom of posts. And you can use it to collaborate with your team - or simply add reminders to yourself.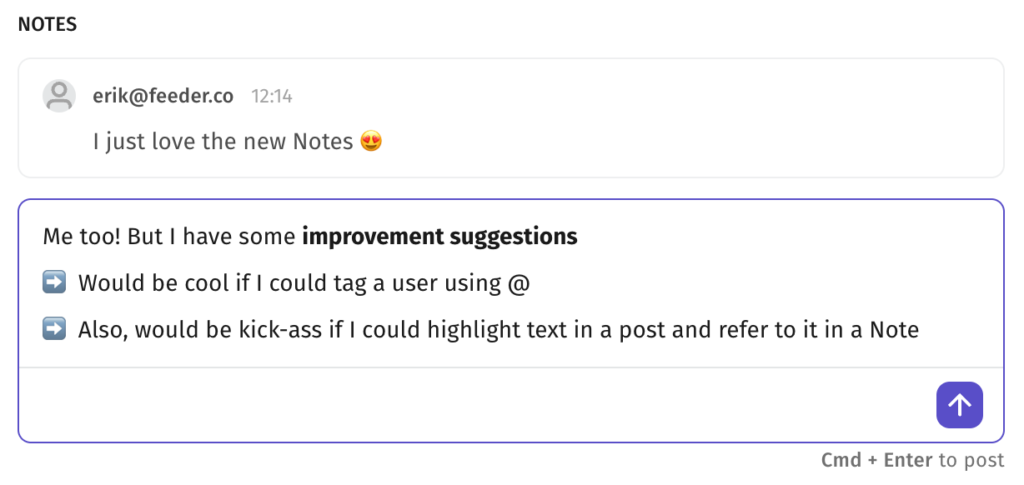 To find all posts where you've added notes, you can click the new Notes section in the sidebar.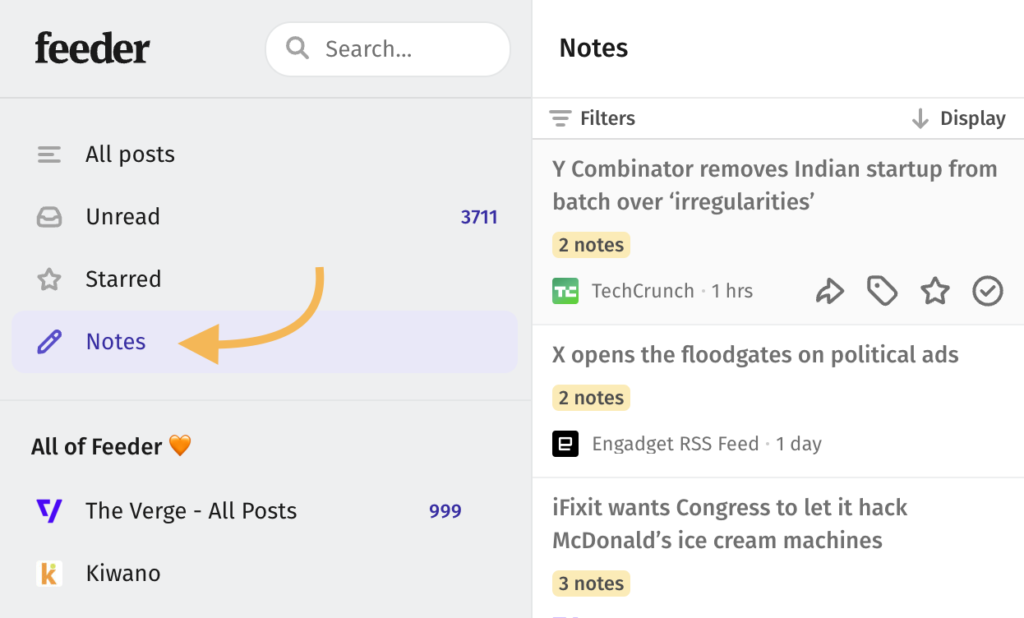 What has changed?
In this first release we have:
Introduced the functionality to add Notes to posts
Made it possible to see notes from your team members
Added a section in the sidebar where you can easily find posts with Notes
Improved feed filtering capabilities to search for posts with Notes in any feed
Learn more
You can find an introductory guide on how to use Notes here.