[Beta Release] Say hello to Notes 📝✨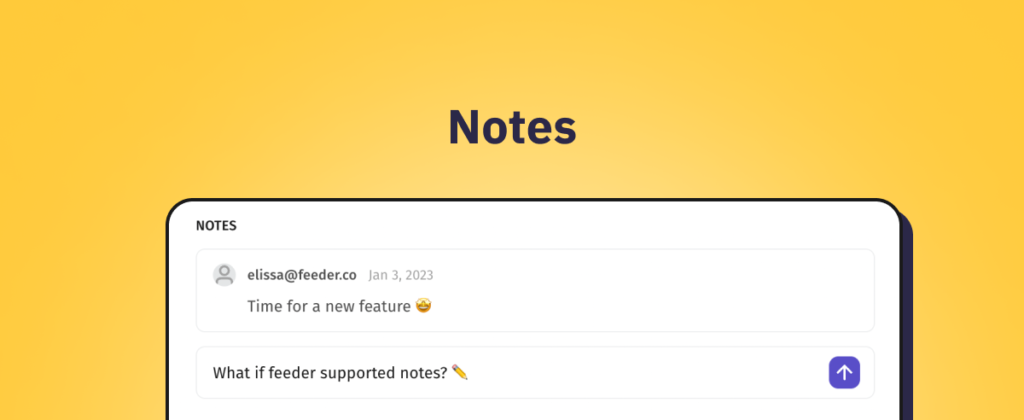 A long time in the making, with many votes from you - our fantastic users, it's time for another major beta release: Notes.
You can find & add notes at the bottom of posts. And you can use it to collaborate with your team - or simply add reminders to yourself.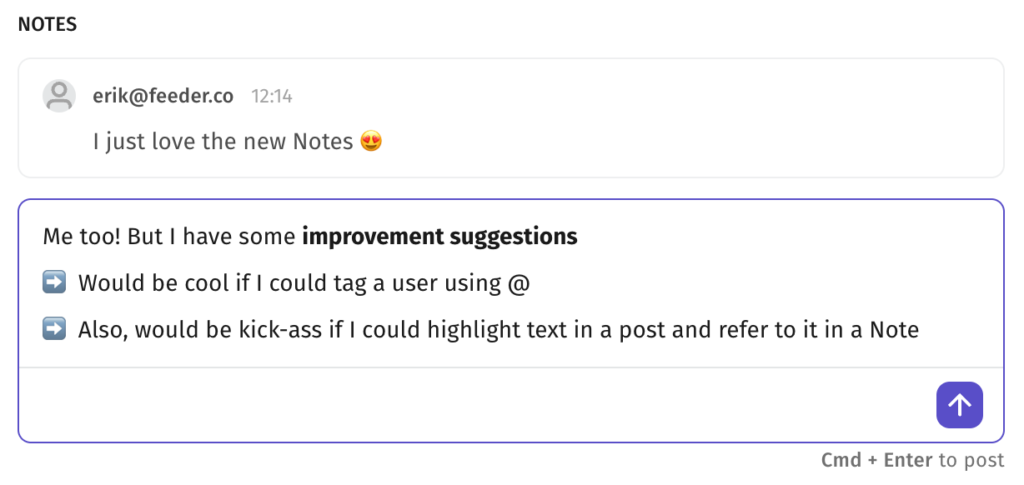 To find all posts where you've added notes, you can click the new Notes section in the sidebar.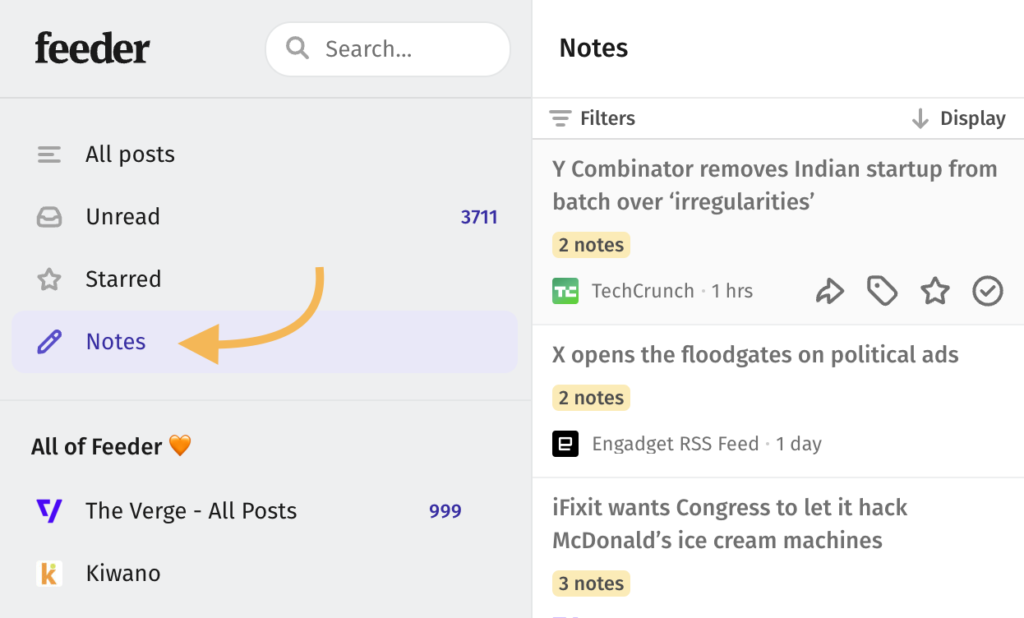 What has changed?
In this first release we have:
Introduced the functionality to add Notes to posts
Made it possible to see notes from your team members
Added a section in the sidebar where you can easily find posts with Notes
Improved feed filtering capabilities to search for posts with Notes in any feed
Learn more
You can find an introductory guide on how to use Notes here.
We love your feedback 💜
Just like before, this release is exclusive to you - our valued Beta users - and your feedback is invaluable for us to make any necessary improvements before the final release. So don't forget to leave your thoughts and concerns in the Feedback form.

Thank you again for being part of Feeder's Beta program. As always if you want to reach us, simply contact us at support@feeder.co.
P.S. If you're not already in the Beta Program - make sure you're on a paid plan and join now on https://feeder.co/enroll-in-beta.
We look forward to your feedback!